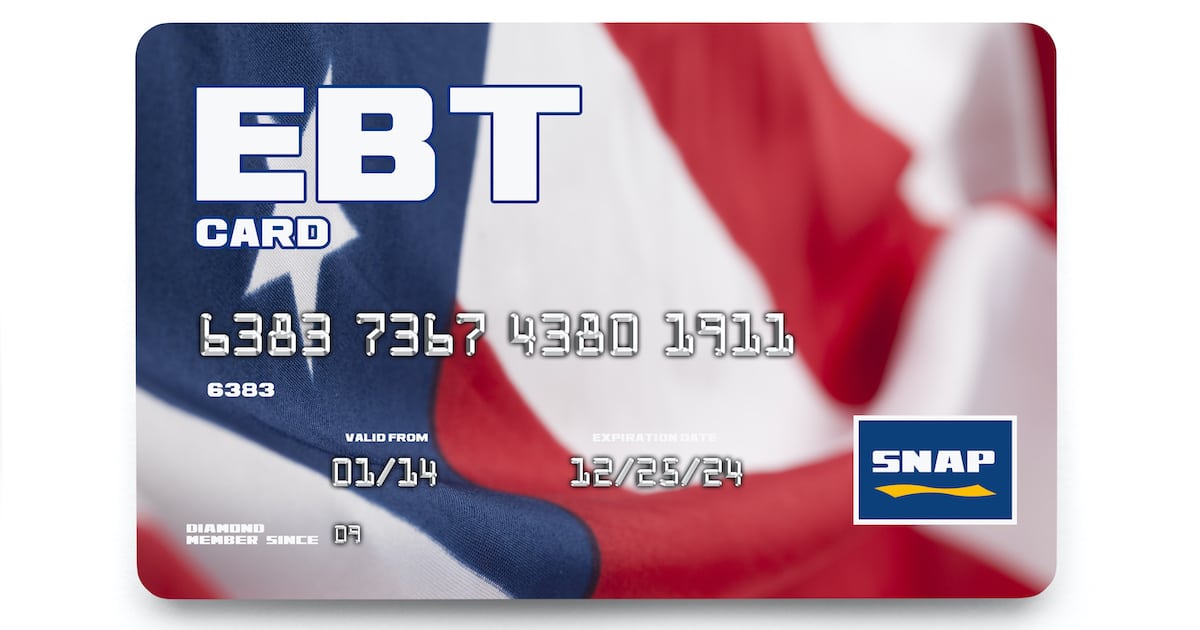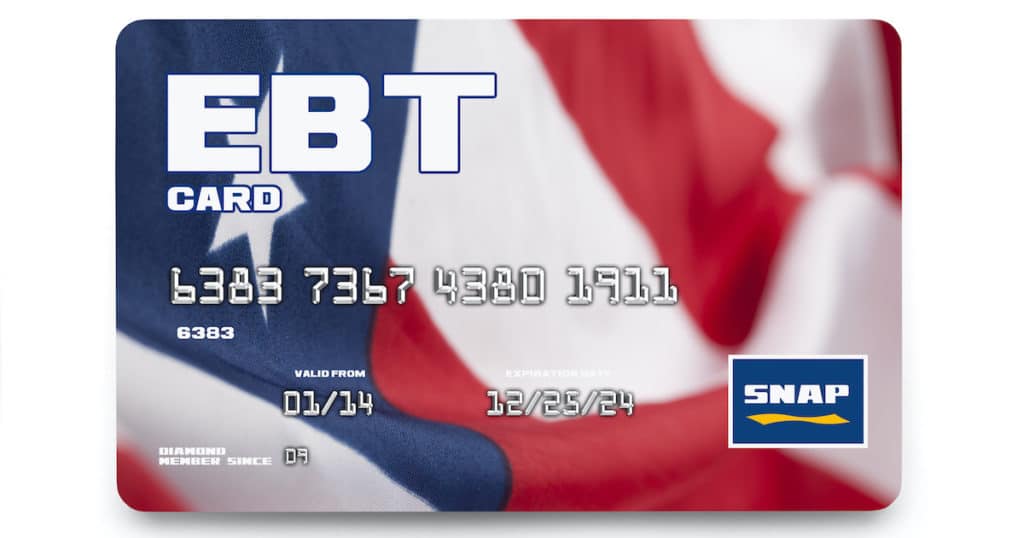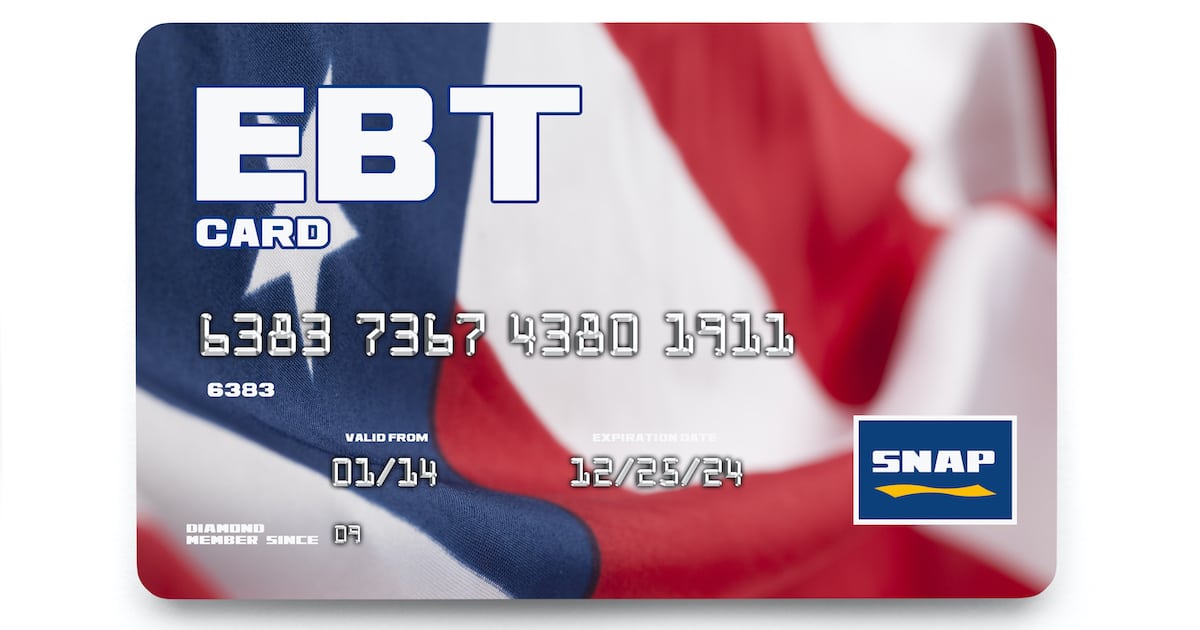 Building on the success of state-level reforms in Kansas, Maine, Wisconsin, Alabama, and Georgia, the Trump Administration has proposed to tighten rules that impose work requirements on childless and able-bodied adults who receive food stamps.
Since I want to get Washington out of the business of redistribution, this is not the ideal solution.
But are work requirements better than the status quo?
Here's some of what National Review wrote about the proposal.
Our food-stamp program has some bizarre loopholes… In theory, the program has a strict time limit for "ABAWDs," or able-bodied adults without dependents… But in practice, the executive branch has broad discretion to waive the limit for large geographic areas with weak labor markets — and previous administrations used that discretion promiscuously. As of 2017, about a third of the U.S. population lived in waived areas. …Under the new rule, effective in April of next year, these waivers won't be granted to areas with unemployment below 6 percent. And states will be far more limited in the geographical configurations they can request waivers for. …Many on the left complain about the rule simply because it will reduce the number of people on food stamps — by about 700,000, roughly 2 percent of total food-stamp enrollment… But…there is clearly room for cuts. (Despite the recovery, total enrollment is about double what it was in 2000.) …The 1996 welfare reform proved the effectiveness of this approach.
As you might expect, this proposal is causing angst for some lawmakers.
Congresswoman Marcia Fudge condemned the proposal in a column for the Washington Post.
…taking food from the tables of hungry Americans during the holidays…that's the latest act of cartoonish villainy by the Trump administration. …the Agriculture Department played the part of the Grinch, finalizing a rule to cut billions of dollars from the Supplemental Nutrition Assistance Program (SNAP), formerly known as food stamps. The rule will remove nearly 700,000 from the program…, representing a callous escalation of the Trump administration's war on people in need. …both red and blue states want the flexibility this rule will eliminate. The rule will dramatically reduce the flexibility of states to decide how best to serve the needs of their own citizens.
My view on food stamps (as well as other redistribution programs) is that Washington should have no role.
So if Congresswoman Fudge wants her state to give goodies to able-bodied adults with no children, that would be a decision for Ohio's politicians (or, even more relevantly, Oregon's politicians).
I'm fine with that type of flexibility, but there's a catch that Ms. Fudge doesn't mention. She wants taxpayers from across the country to subsidize that decision.
That's not the way it should work. I'm all in favor of "the flexibility of states," but that principle should apply to both raising money and spending money.
By the way, work requirements are not just an issue for the food stamp program.
There are also discussions about whether people getting Medicaid should have an obligation to work.
Writing for the Federalist, John Daniel Davidson applauds an initiative from the White House to move in that direction.
The Trump administration…will allow states to impose work requirements on abled-bodied adults to qualify for Medicaid. …it's about time. …imposing work requirements on able-bodied adults will…help enrollees far more than Medicaid coverage will, mostly by giving them a strong incentive to secure full employment. …By putting millions of able-bodied adults on the Medicaid rolls, Obamacare created perverse incentive for those enrollees to limit their income so they could keep their Medicaid coverage. …Work requirements are a proven way to unwind perverse incentives and improve people's lives. …progressives consider work requirements insulting and demeaning.
It was also a major focus of the very successful 1996 welfare reform legislation.
In an article for City Journal, Kay Hymowitz points out that law is still yielding big dividends.
…the Census Bureau released its report on the nation's income, poverty, and health-insurance coverage for 2018. …poverty in single-mother households sank to its lowest rate . . . ever. What's more, the decline took place entirely among black and Hispanic single-mother families. …this is a "Wow!" moment. …More black and Hispanic women have jobs and are working more hours. "The rise in full-time, year-round work led to an increase in incomes and earnings at the household level," the Census Bureau found. Better yet, the growing number of hours worked by single mothers led to a decline in child poverty of 2.5 percentage points. …the 1996 welfare-reform law…overturned Aid to Families with Dependent Children, which had entitled poor single mothers to cash benefits. As a result, unemployment among the growing number of single mothers was high. Essentially, welfare reform said no more free lunch, instituting work requirements and replacing open-ended AFDC with a time-limited grant to poor mothers (TANF, or Temporary Assistance to Needy Families). …full-time, year-round work can reduce poverty and…poor minority women can improve their lives and the lives of their children through nine-to-five labor. Any "welfare-reform-is-a-failure" narrative should collapse under the weight of such demonstrated facts.
And it's worth pointing out that one of America's major redistribution programs – the EITC – is entirely based on work.
Recipients only get a handout if they also earn some money.
Regarding the desirability of work requirements, we can learn from what's happened in other countries.
In an article from last year, Ryan Streeter of the American Enterprise Institute found good news from work-oriented reforms, especially in Nordic nations.
A majority of Americans, including 55 percent of people living in poverty, believe the purpose of welfare is to help people get on their feet, not just to dispense benefits. Eight in 10 low-income respondents believe working should be required to receive welfare benefits. …Welfare reformers might draw some lessons from unlikely places…the Scandinavian welfare systems are arguably more pro-work than ours… For instance, to deal with declining labor force participation, Denmark eliminated permanent disability benefits for people under 40 and refashioned its system to make employment central. Sweden reformed its welfare system to focus on rapid transitions from unemployment to work. Their program lowers jobless assistance the longer one is on welfare. …Similarly, the British government combined six welfare programs with varying requirements into a single "universal credit." …An evaluation of the new program, which encourages work, found that 86 percent of claimants were trying to increase their work hours and 77 percent were trying to earn more, compared to 38 percent and 55 percent, respectively, under the previous system.
Regarding the reforms in the United Kingdom, here are some excerpts from a report by Emily Top for E21.
The UK overhauled its welfare system with the Welfare Reform Act 2012. …In addition to simplifying the programs into one, the Act required claimants to agree to a "Claimant Commitment," in which they sought the services of a work coach to improve their job prospects and get hired. …the program has led to an increase in UK labor force participation as well as a decrease in dependence on benefits. During the same period that the labor force participation rate in the U.S. declined from 84 percent to 82 percent for prime age workers, the rate in the UK increased from 84 percent to 86 percent.
Let's close by looking at some academic research on work requirements in the United States.
Three professors studied the impact of Bill Clinton's welfare reform on recipients and found significant societal benefits.
The US Personal Responsibility and Work Opportunity Reconciliation Act (PRWORA) of 1996, often referred to as 'welfare reform', was a major policy shift in the US that sought to dramatically reduce dependence of single parents on government benefits by promoting work… The key strategy for reducing dependence was to promote employment by imposing work requirements as a condition for receiving benefits in concert with a lifetime limit on receipt of cash assistance. …The reforms have been successful in that welfare caseloads have declined dramatically – 78% since their peak in 1994. …In a series of recent papers, we investigated the effects of welfare reform in the US – which is still in effect today – on women's illicit drug use and other types of crime… We found robust evidence that welfare reform led to a 10%–21% decline in illicit drug use among women at risk of relying on welfare, as well as associated declines in drug-related arrests (6%–7%), drug-related hospital emergency department episodes (7%–11%), and possibly drug-related prison admissions (11%–19%). These findings provide some support of the 'mainstreaming' argument underlying welfare reform. …We found that welfare reform led to decreases in female arrests for property crime – which is the type of crime women are most likely to commit (Campagniello 2014) – by 4–5%… The findings from this study point to broad-based work incentives – and, by inference, employment – as an important determinant of female property crime…
These are all good outcomes.
Though the best news – both for taxpayers and poor people – is contained in this chart from their research.
P.S. While the Trump proposal is not my ideal policy, it does compare well with the Obama Administration's efforts to expand food stamp dependency – including bribes for states that signed up additional recipients.