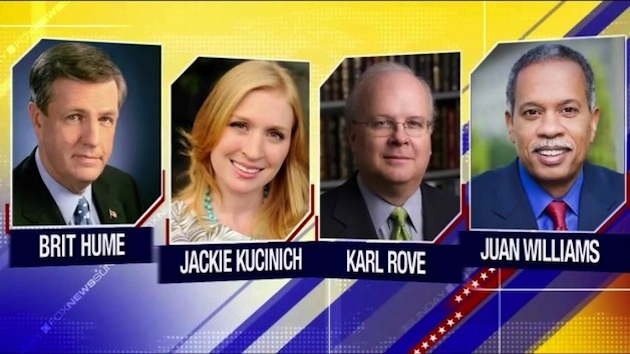 This week on FOX News Sunday with Chris Wallace, Brit Hume, Jackie Kucinich, Karl Rove and Juan Williams discuss the news cycle for the week ended April 18.
The FOX News Sunday panel also discussed the Senate confirmation of Loretta Lynch, who President Obama nominated to replace Attorney General Eric Holder. Former Florida Gov. Jeb Bush raised some eyebrows last week when he said that the Republican-controlled Senate should confirm Lynch, despite several other GOP senators, including two declared presidential candidates, having serious concerns about Lynch.
"I think that Presidents have the right to pick their team," Bush told a crowd of roughly 100 voters. "The longer it takes to confirm her, the longer Eric Holder stays as Attorney General. Look at it that way."
Last week, a man flying a gyrocopter landed on the West Lawn of the U.S. Capitol to raise awareness to and protest the direction the nation is headed in. Despite giving an interview with the Tampa Bay Times telegraphing his plan, security officials were still taken completely off guard. The FOX News Sunday panel discusses the security lapses and which agency is to blame.