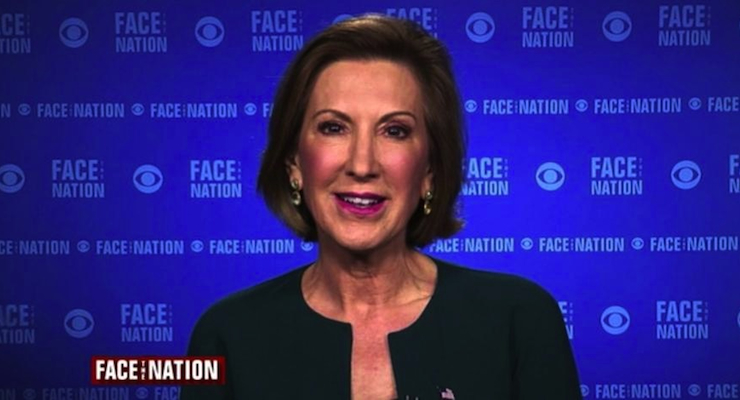 Carly Puts the Experience Question to Bed
[brid video="14751″ player="1929″ title="Fiorina I'm More Qualified Than Pols "Running for Political Office All Their Lives""]
Former Hewlitt-Packard CEO Carly Fiorina said she is more qualified to be president than those in the race who have been "running for political office all their lives." Speaking during an interview with CBS' "Face the Nation" Sunday, Fiorina says she understands how the economy, technology, and leadership work.
Fiorina has been surging in the polls since her breakout debate performance at the Quicken Loans Arena in Ohio last month. The 2016 Republican presidential hopeful was the clear winner of the first Republican debate in August, and she successfully took on CNN over questionable polling methods that determined who would make it into the top 10 in the second debate in September. Previous rules stated that the line up would be determined by the average of polls taken prior to the debate, which CNN has since changed to reflect her surge.
Fiorina is currently tied for 6th place with Wisconsin Gov. Scott Walker in the PPD average of national Republican nomination polls.