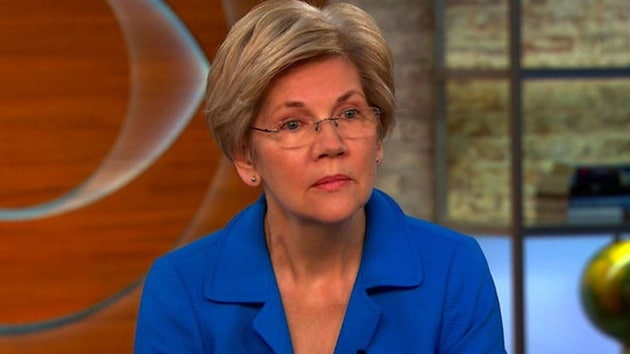 [brid video="41384″ player="2077″ title="Elizabeth Warren Describes Hillary Clinton as a Donor Puppet (2004)"]
Sen. Elizabeth Warren, D-Mass., a favorite darling of the radical left, last week endorsed presumptive Democratic nominee Hillary Clinton, calling her "a fighter." That's not what she thought of her in a previous interview.
In 2004, Sen. Warren told a story about a bankruptcy bill casting Mrs. Clinton as nothing more than a crony capitalist beholden to donors and big business. She had personally educated the former first lady on a Wall Street lobbyist-written law that she would pressure her husband and then-President Bill Clinton to veto.
However, as New York Sen. Hillary Clinton, who took money from Wall Street and financial sector big business donors, specifically consumer credit businesses that contributed to over-extended creditors that helped fuel the financial crisis in 2007, she voted in favor of the bill.
According to Sen. Warren, at least in 2004, it was because she was a sell out and donor puppet.
We were just wondering if something has changed, Sen. Warren.