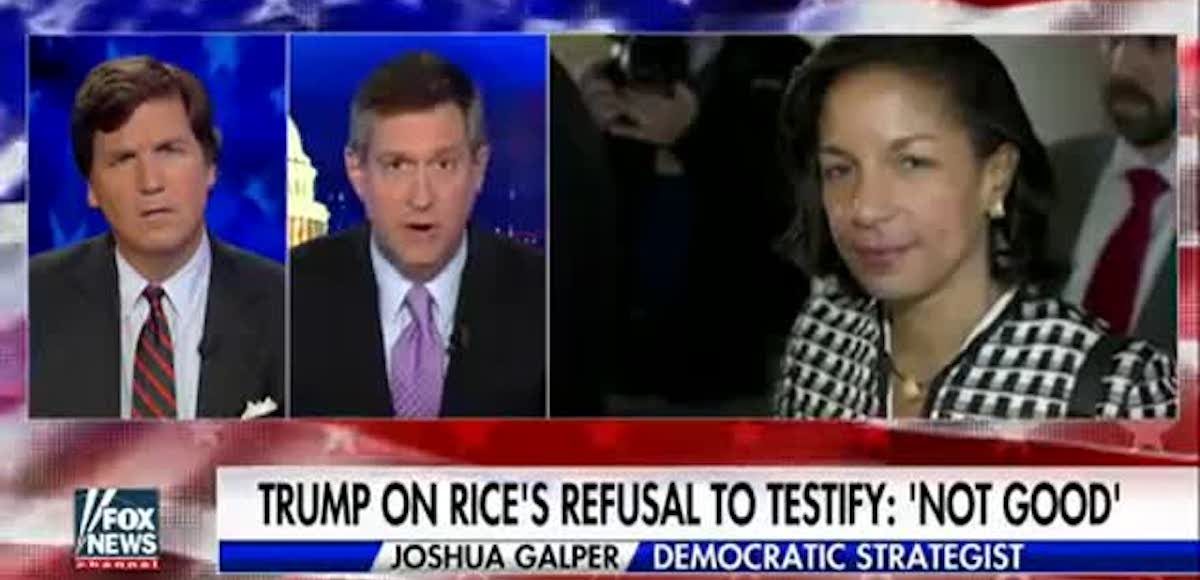 [brid video="137768″ player="2077″ title="Tucker Carlson vs. Dem Strategist Joshua Galper on Susan Rice Refusing to Testify"]
Tucker Carlson pressed a Democratic strategist Thursday over former National Security Advisor Susan Rice's refusal to testify before the Senate.
Joshua Galper defended Rice not appearing before a subcommittee about Russian meddling in the U.S. presidential election, during which she would also face sharp questions regarding her role in the unmasking of Trump transition officials caught up in surveillance.
The intelligence reports involve personal details unrelated to national security, PPD confirmed and reported in early March.
Rice's attorney said she declined to testify because the senior Democrat on the subcommittee was not involved in the invitation.