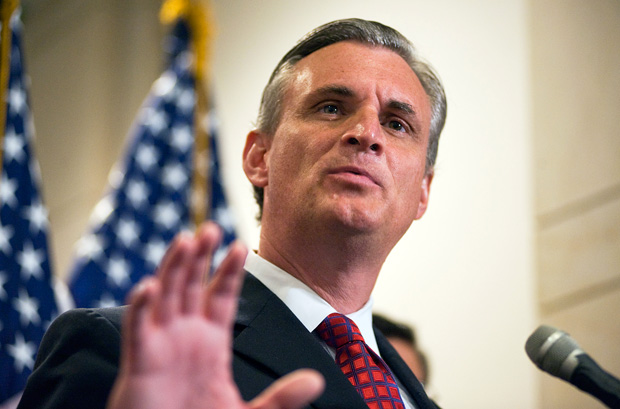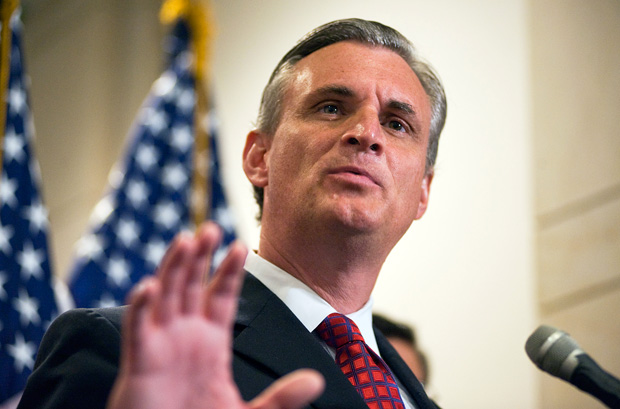 That's right. New Jersey Democrat Rep. Rob Andrews resigns, escaping the jurisdiction of the House Ethics Committee who for more than a year has been probing into his use of campaign money for a family trip to Scotland.
Rob Andrews, however, claims the resignation was a "personal and family decision." He cited financial reasons, stating that he and his wife were going to pay for their two daughters, 19 and 21, to go to college and for one to go to medical school.
And where will the likely lawbreaker-lawmaker be heading? Andrews will take over as head of government affairs at prominent Philadelphia law firm Dilworth Paxson.
As is typical in New Jersey Democratic circles, the people have already been given their establishment Democratic candidate of choice. State Sen. Donald Norcross, the former head of the AFL-CIO's South Jersey chapter and brother of South Jersey power broker George Norcross, has been given the nod from Andrews and the Democratic Party.
Perhaps the New Jersey liberal media has been so busy making news regarding the Ft. Lee traffic jam, because the vast majority of New Jersey voters had no idea that Rob Andrews was even under investigation. But under the gun he was.
The ethics committee has been investigating his family trip to Scotland, because of the use of $30,000 of campaign money to pay for flights, a stay at a luxury hotel for the whole family and other expensive accommodations while attending a wedding in Edinburgh.
Conveniently, the findings will have no bearing on a former member, unless a Democratic administration — keen on attacking others for misusing campaign funds as of late — decides to pursue the investigation. While Rob Andrews says the decision was irrelevant and that he did hear word about a damning report, others disagree.
"Clearly he wants to leave before there's any more embarrassment," said Melanie Sloan, executive director of Citizens for Responsibility and Ethics in Washington, a group that has long criticized Andrews' behavior.
Sloan noted that retiring members of Congress rarely find it in their best interest to leave early, opting instead to stay until the end of their last term.
"He's leaving right in the middle, which suggests he wants to make sure this doesn't see the light of day," Sloan said of the pending House Ethics Committee investigation. "When you're kicked out of the house you're going to have a tough time getting a high priced law firm job. People are not going to be calling you for advice."
"This was the entirety of the campaign against me in 2012," Andrews said. "And the people rendered their judgment."
When Rob Andrews was asked whether or not he had regrets about using campaign funds inappropriately, he said "I regret creating any distraction that would take people away from the mission I brought to his office, which is to try to help the people of my community."
But despite the fact that little has been done for his district outside of strengthening labor unions, not test scores and opportunity, the district remains solidly Democrat.