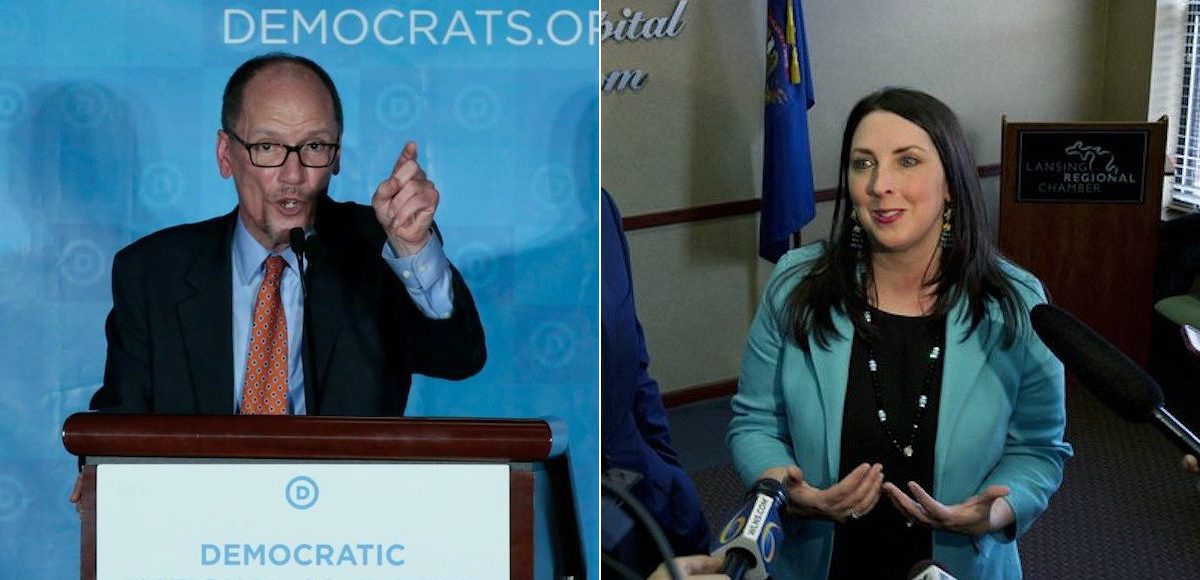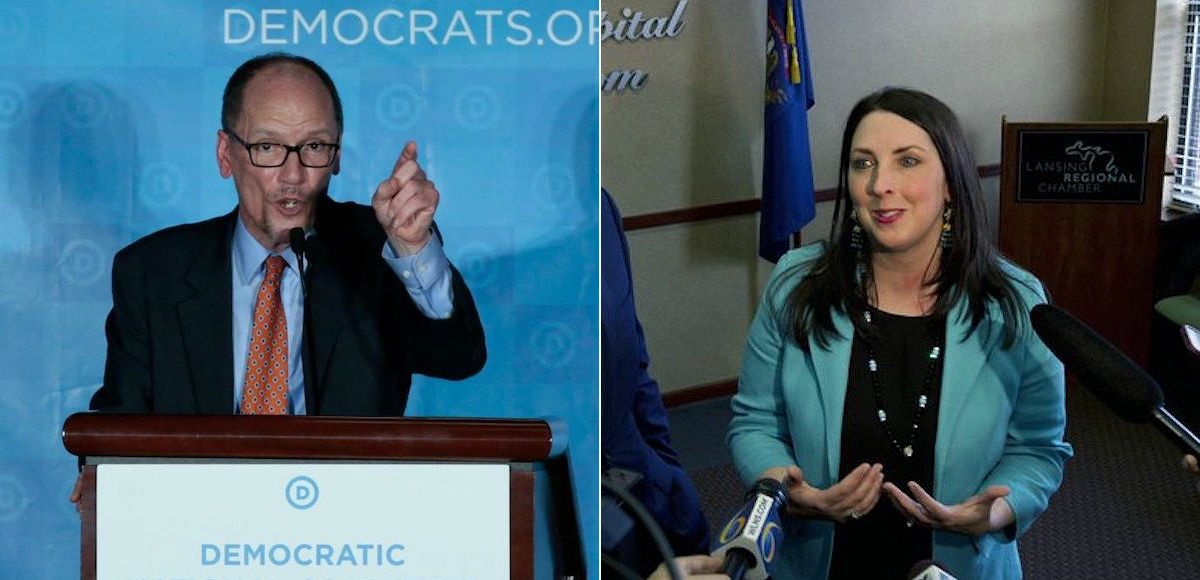 DNC Fundraising Lags Behind RNC in July, Debt Holds at $6M-Plus
The Republican National Committee (RNC) raised more in July 2018 than the same month in 2010 and 2014, combined. The RNC's $14.2 million monthly haul nearly doubled the total for the Democratic National Committee (DNC), at just $7.2 million.
The latest monthly figure brings the cycle to-date total to $227.2 million for the RNC. The DNC raised about half that total over the cycle, at $116.5 million.
The DNC's lackluster fundraising capabilities has been well-reported and documented since Mr. Perez took over as chair. The committee has had to take out loans to effectively keep the lights on, and some Democrats quietly question whether the party can compete on a nationwide scale in November.
The RNC's fundraising edge has bankrolled a permanent data operation, which the GOP will need in an election in which enthusiasm is lopsided in favor of Democratic candidates. They've also built the largest field program ever, which has enabled them to reach 30 million volunteer voter contacts – via doors and calls.
The party has 540 paid staff on the ground in 28 states, and more than 20,000 top tier volunteer fellows.
Meanwhile, the DNC timed the release of the latest fundraising hauls reported to the Federal Elections Commission (FEC) with an announcement that Hillary Clinton will headline three events for them in San Francisco, Chicago and New York.
The party's special election candidates have succeeded on the back of the Democratic Congressional Campaign Committee (DCCC), essentially alone. The DCCC, and more so liberal PACs, are largely backed by big donors, specifically in those three cities.
According to the latest FEC filings, the Republican Party has $41.9 million cash-on-hand (CoH) and no debt. The DNC has just $7.9 million CoH and $6.7 million in debt.