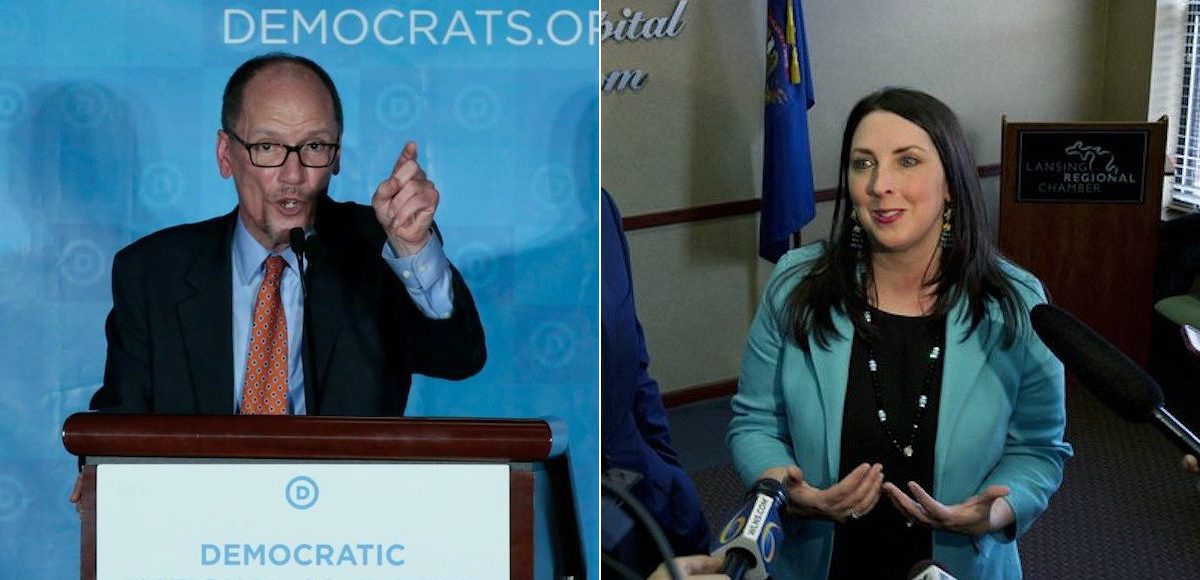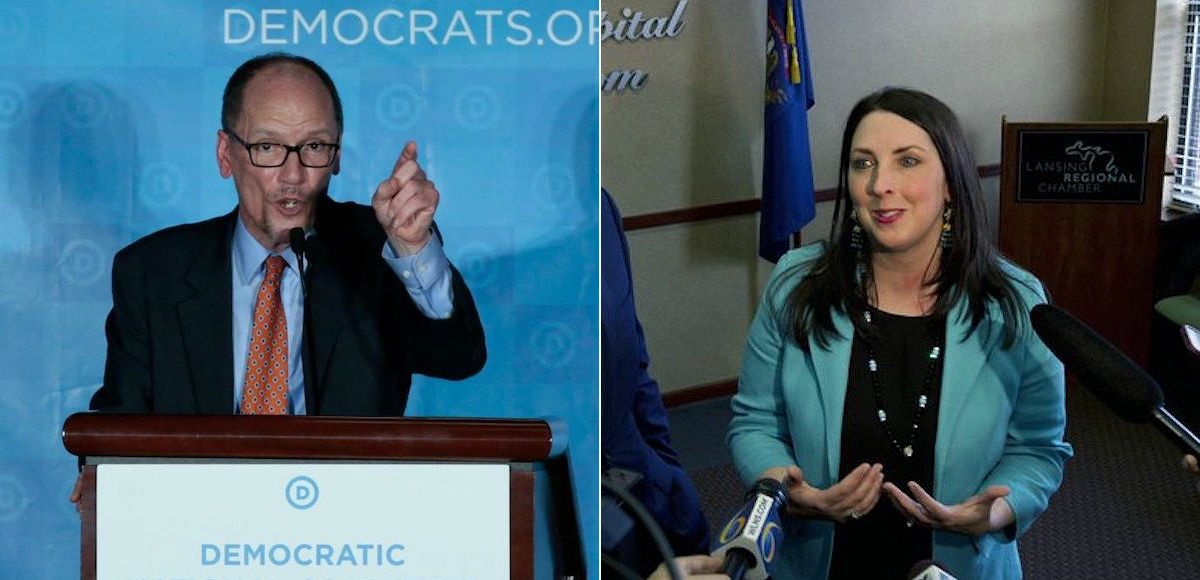 The Republican National Committee (RNC) raised a record-breaking $12.8 million in February, while a near-bankrupt Democratic National Committee (DNC) took out a $1.7 million loan to keep the lights on. The monthly haul brings the RNC fundraising total in the 2017-2018 cycle to $157.7 million, juxtaposed to just $79 million for the DNC.
"Thanks to the unwavering support of President Trump's pro-growth agenda, the RNC continues to work with President Trump and Congressional Republicans ahead of the 2018 midterm elections," Chairwoman Ronna McDaniel said in a statement to People's Pundit Daily (PPD). "The RNC's ongoing investments in a permanent ground game and data operation will help our Party win elections and keep Republican majorities as President Trump fulfills promises made to the American people."
Democrats have high hopes to wrest back control of the U.S. House of Representatives from the Republican Party in the 2018 midterm elections in November. However, even as they score special election upsets amid GOP voter complacency, they are struggling to pay their bills let alone fund their candidates.
With the nearly $2 million loan recently disclosed, total debt under DNC Chairman Tom Perez has now accumulated to over $6 million. According to the Federal Elections Commission, all personal property including revenues, income, accounts receivable, deposit accounts, general intangibles and goods" were used as collateral to secure the loan.
While he didn't respond to a request for comment to People's Pundit Daily, he did blame the lack of fundraising success on big contributions when asked by The Washington Post.
"They've got a lot more rich donors than we do," Mr. Perez said.
The RNC now has about $42.4 million cash-on-hand, while the DNC only has about $10.1 million.
"The lackluster fundraising performance for the Democrats is one of several reasons we're not as bullish on their chances in November as others," Rich Baris, the editor and head of PPD's Election Projection Model said. "Fundraising is still a significant factor in our model and, while it doesn't cancel out enthusiasm, altogether, it does raise questions over whether they can replicate their special election successes in a nationwide contested election."
 National Party

February

*

Cycle*

C-o-H*

Debt*

Republican National Committee (RNC)

 $12.8
 $157.7
 $42.4
 

$0

Democratic National Committee (DNC)

 $6.9
 $79
 $10.1

 $6.1
*In millions
Worth noting, Mr. Perez is mistaken.
In February, which is the last month unitemized contributions (small donations) were reported to the FEC, Republicans received $3,952,616 more in small donations than Democrats. The RNC reported $7,094,283 in small donations juxtaposed to $3,141,667 reported by Democrats.
Mr. Perez and Democrats previously boasted their House candidates were raising more than their Republican counterparts. But that is no longer true and was only true for a period of time after the special election for Georgia's 6th Congressional District. Republican Karen Handel defeated Democrat Jon Ossoff, who raised and spent a record amount for a district-wide race.
Mr. Ossoff, alone, accounted for $31 million of the total $221 million House Democratic haul.
The National Republican Congressional Committee (NRCC) Tuesday announced a fundraising haul of $32 million for its annual March Dinner, breaking the previous record set last year. The NRCC also matched the Democratic Congressional Campaign Committee (DCCC) February fundraising total with $10.5 million.
"The NRCC has made history again and again—and tonight is no different," said NRCC Chairman Steve Stivers. "With the finish line in sight, we're focused on recruiting candidates, running strong campaigns, and—thanks to those in attendance tonight—raising the resources to compete."