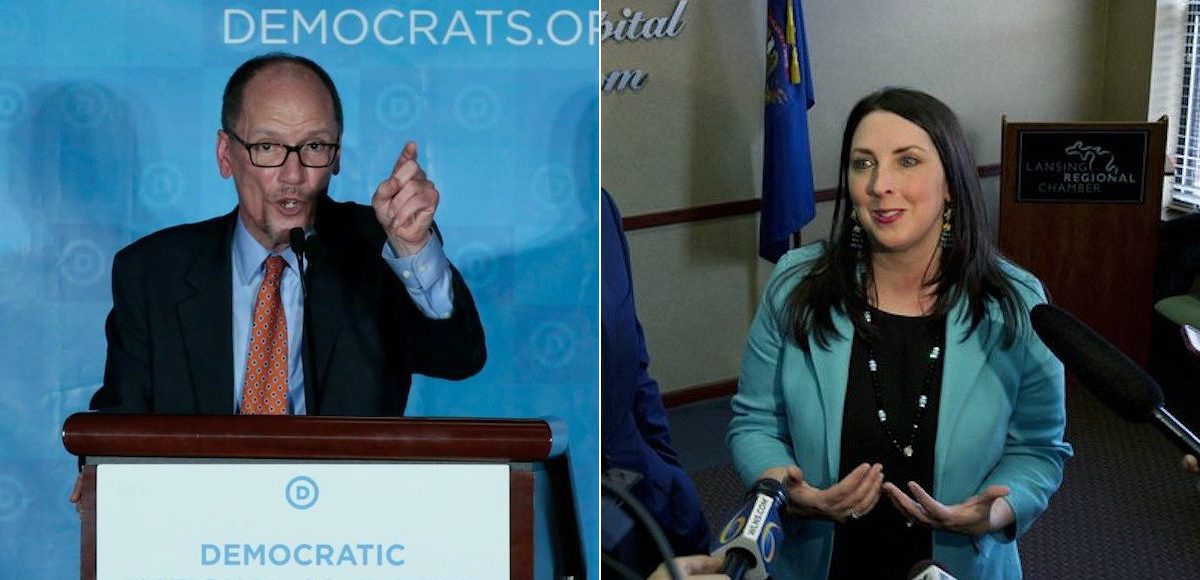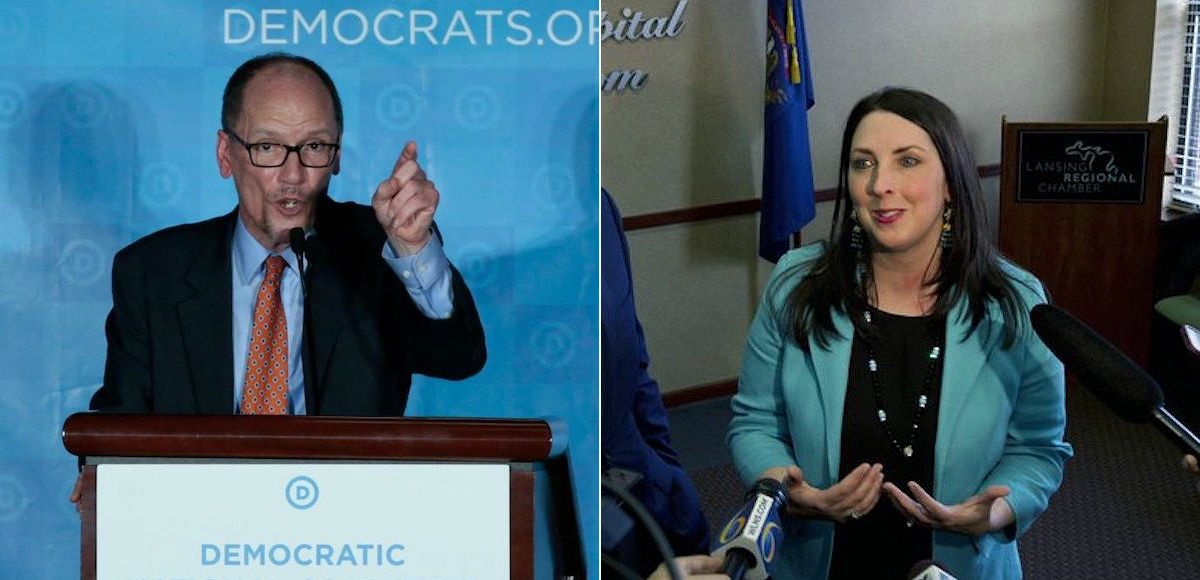 The Republican National Committee (RNC) raised double the Democratic National Committee (DNC) in March, posting another record-breaking month. The DNC now has less money and more debt than when Chairman Tom Perez took over for interim Chair Donna Brazile.
According to filings to the Federal Elections Commission (FEC), the RNC raised $13.9 million in March, bringing their total for the cycle to $171.6 million. The debtless national party has $42.9 million cash-on-hand.
"Another month of record-breaking fundraising confirms what many in the mainstream media are ignoring: Americans are doing better under Republican leadership," Chairwoman Ronna McDaniel said in a statement. "Our country has more jobs, a growing economy, and higher wages, thanks to President Trump and Republicans in Congress."
Party

March

Raise

Cycle

to Date

Cash-on-Hand (CoH)

on Hand
Debt
RNC
$13.9M
$171.6M
$42.9M
$0
DNC
$7.0M
$87.7M
$9.2M
$6.6M
The party faces a headwind heading into November and the battle for control of the U.S. House has been volatile. The party made a $250 million investment in what Chairwoman McDaniel described as a "permanent data-driven field program." It is the RNC's largest ground-game investment in any election cycle.
There are already 300 state-based staff on the payroll and the RNC expects to have 900 total paid staff around the country by the 2018 midterm elections. There are already more than 10,000 trained volunteers.
"With our strong grassroots support, we will continue to work with the President and Republicans in Congress to build upon these achievements," Chair McDaniel added.
The downside to the investment is that the cost for a sophisticated data and ground operation leaves little for Internet and television-based advertisements.
Meanwhile, the DNC raised just $7 million in March, a rather unimpressive number bringing their cycle total to an equally unimpressive $87.7 million. The DNC has accumulated loans and $6.6 million in total debt, with only $9.2 million cash-on-hand.
The DNC did not return a request for comment.