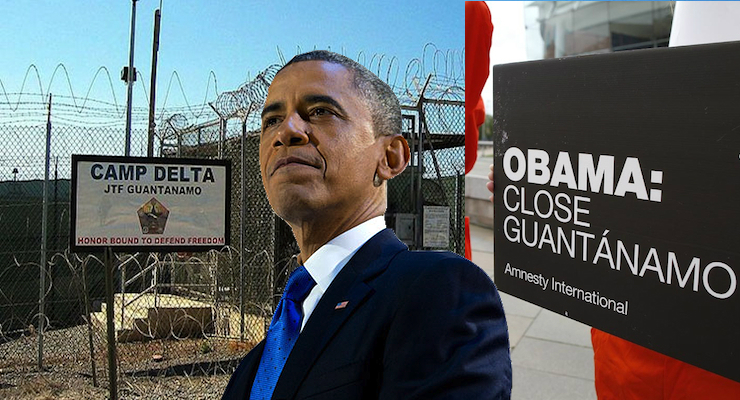 President Obama on Tuesday announced his long-anticipated plan to close the U.S. detention center at Guantanamo Bay in Cuba, despite public opinion and bipartisan opposition on Capitol Hill. saying it undermines national security and is contrary to American values.
"For many years, it's been clear that the detention facility at Guantanamo Bay does not advance our national security," Mr. Obama said in a news conference at the White House.
But the plan is likely to meet resistance in the Republican-controlled Congress. House Speaker Paul Ryan, R-Wis., responded to the president's announcement and plan immediately after the White House press conference.
"After seven years, President Obama has yet to convince the American people that moving Guantanamo terrorists to our homeland is smart or safe," Mr. Ryan said. "And he doesn't seem interested in continuing to try."
Mr. Ryan said the president's proposal "fails to provide critical details required by law, including the exact cost and location of an alternate detention facility."
"Congress has left no room for confusion," the speaker said. "It is against the law — and it will stay against the law — to transfer terrorist detainees to American soil. We will not jeopardize our national security over a campaign promise."
According to President Obama, the closer is not just a "radical left plan." He claimed he had bipartisan support until unnamed forces scared lawmakers and the American people in a manner that was unwarranted. In reality, and PPD has reported on public opinion over-and-over, the proposal to close the Gitmo detention center at Guantanamo Bay has always been a radical left position.
A Gallup poll found just 29% of Americans support closing the terrorist detention camp and moving its prisoners to U.S. prisons, while 66% oppose doing so. As with the latest PPD Poll, ideology is the most predictive factor when determining a respondent's answer, not party preference or ID.
"The closing of Guantanamo Bay remains a radical left position in America," says PPD's senior political analyst, Rich Baris. "The anti-Guantanamo crowd is loud, but they have been in the minority since Obama first made the issue a central campaign promise in 2008. Even a majority of Democrats oppose that idea."
Even though Republicans are more likely than Democrats to oppose closing Guantanamo Bay, the majority of Democrats remain opposed, leaving a small fringe element on the left a tiny minority. In the latest Gallup poll, Democrats offered their lowest level of support since 2007, when the question was first posed to Americans. Now, just 41 percent of the president's own party support him and the radical left, while 54 percent oppose them.
Similarly, while the president claimed the plan has bipartisan support, a bipartisan opposition of lawmakers blocked Obama's first plan to close the facility when the Democrats still held the U.S. Senate.
Obama also continued to cite the facility as a "stain" and recruitment tool for Islamic terrorism. While al-Qaeda did use the facility at Gitmo as a tool, it is unanimous–even among his former heads at the CIA, National Counterterrorism Center and (two) Defense Department–that it is no longer a factor.