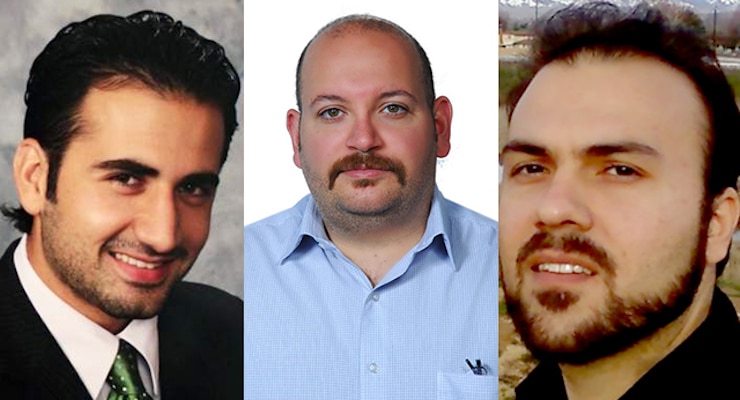 The Obama administration admitted the $400 million airlifted to Iran this past January hinged on the release of four Americans detained in Tehran. The admission during a press briefing on Thursday marks the first time the U.S. government–either via the White House, the Pentagon or the State Department–linked the two events.
The White House originally pushed back on a Wall Street Journal report claiming the U.S. essentially paid a ransom to Iran, which is against longstanding U.S. policy. Critics and skeptics noted the money was airlifted just as the Americans were released by the Iranian regime and the hostages said they were told at first they could not depart on the awaiting plane until the money arrived.
"The negotiations over the [arms deal] settlement … were completely separate from the discussions about returning our American citizens home," State Department spokesman John Kirby said in a statement. "Not only were the two negotiations separate, they were conducted by different teams on each side."
Kirby, who denied the cash transfer was done to secure the release of the four Americans, said it was the first installment paid in a $1.7 billion settlement the Obama administration reached with Iran to resolve a failed 1979 arms deal dating from just before the Iranian Revolution. Officials referred to a statement released by Secretary of State John Kerry on January 17, 2016.
Reports of link between prisoner release & payment to Iran are completely false. @POTUS statement from Jan: https://t.co/5yuzGxD14s

— John Kirby (@statedeptspox) August 3, 2016
However, critics quickly noted that this version of events is not compatible with how these "settlements" are reached. Further, President Obama never disclosed the $400 million cash payment, which was exchanged by the Swiss government to allude prohibitions in U.S. law to transfer such payments to Iran, when he announced the Iran nuclear deal on January 17. He also did not disclose how the funds were paid. Now, with the follow up report claiming the money was not authorized for airlift until the hostages boarded the plane, the administration is beginning to show their hand.
"U.S. officials wouldn't let Iranians take control of the money until a Swiss Air Force plane carrying three freed Americans departed from Tehran on January 17," the Wall Street Journal reported.
While he held to the original story regarding the arms settlement, Mr. Kirby said the U.S. withheld the delivery of the cash as leverage until Iran permitted the Americans to leave the country.
A 2015 study conducted by People's Pundit Daily using available data found paying ransoms to radicals holding Western hostages increases both kidnappings and death rates, rather than having the intended effect of saving lives.