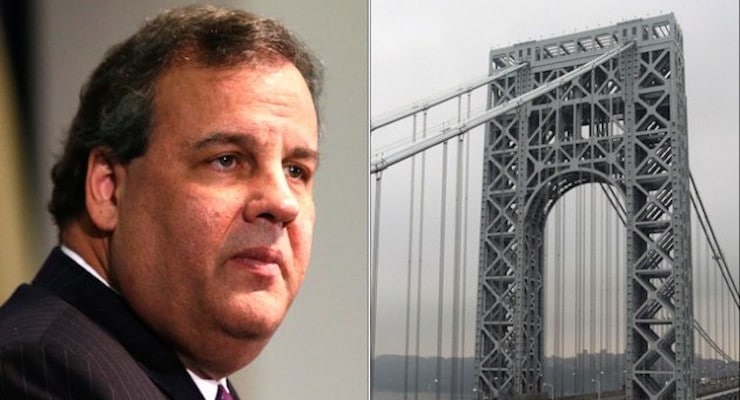 NEWARK, N.J. — In court on Monday, prosecutors said New Jersey Gov. Chris Christie knew about the September 2013 lane closures at the George Washington Bridge, known as Bridgegate. It marked the first time prosecutors made the allegations in court, though they have thus far offered no evidence to back them up.
At the heart of the case, federal prosecutors argued aides plotted to close traffic lanes to the George Washington Bridge in Fort Lee as punishment for a local mayor who didn't support the governor. Two former Christie administration officials–Bridget Anne Kelly and Bill Baroni, both 44–were charged with closing the lanes and then attempting to cover it up.
U.S. Attorney Vikas Khanna said in court Monday that they discussed the plot at a 9/11 ceremony that Gov. Christie attended. Kelly was Christie's former deputy chief of staff and Baroni was the former deputy executive director at the Port Authority of New York & New Jersey. Prosecutors say Kelly and Baroni, both of whom pleaded not guilty, plotted with Port Authority executive David Wildstein.
"During those precious few minutes, they bragged about the fact that there were traffic problems in Fort Lee and that Mayor Sokolich was not getting his calls returned," Khanna told the jurors.
Khanna also said Mr. Wildstein will testify that he told Gov. Christie about the plan to close lanes on the George Washington Bridge while it was causing traffic problems. Defense attorneys for Kelly and Baroni confirmed in previous reports that they will both testify in their defense during the trial, which is expected to last six weeks.
Gov. Christie, who serves as a top campaign adviser to Republican presidential nominee Donald Trump and is rumored to be in the running for attorney general if victorious in November, has vehemently denied any knowledge or involvement since the story broke three years ago.
He told CNN host of "State of the Union" Jake Tapper on Sunday that he would testify if subpoenaed, but didn't expect to be called as a witness.
"Of course I will," Gov. Christie told Mr. Tapper. "I have been investigated by three different entities, two of them led by partisan Democrats, who have all found that I had no knowledge of this incident and no involvement in it. And so I would have no problem if called to testify by either side. But the fact is that I won't because I really don't have any knowledge of this incident at all."
As People's Pundit Daily previously reported in 2014, federal officials admitted that the probe many viewed to be a witch hunt against the governor was unable to link him to the lane closures. The officials did say that the nine-month long investigation was still ongoing and, despite the lack of evidence, no final determination had been made. Yet, they conceded that authorities at that point had not been able to uncover anything that indicates Gov. Christie knew or ordered the closures.
"This is not a Chris Christie investigation,"Assemblyman John Wisniewski had said in a statement. "It's an investigation as to why this happened and who authorized it. As a consequence, this does not change our position."
It was a stark reversal from Mr. Wisniewski's initial comments, which condemned the governor and attempted to forward the idea he ordered the lane closures. But the preponderance of evidence made public thus far shows nothing of the sort. A month before the gridlock began, Kelly sent Wildstein an email that said: "Time for some traffic problems in Fort Lee." Wildstein responded: "Got it."
"For four straight days Fort Lee woke up to traffic gridlock, and for four straight days, Mayor Sokolich was treated with radio silence," Khanna said.
The lanes were eventually reopened by Patrick Foye, the executive director of the Port Authority and an appointee of New York Democratic Gov. Andrew Cuomo.
Wildstein, who pleaded guilty to two conspiracy counts last year, is cooperating with prosecutors.
Baroni's lawyer, Michael Baldassare, said in his opening statement: "David Wildstein is a vicious guy. He's a bully,"
Mr. Baldassare, who seemed to allude to more evidence to come, only offered conjecture. It remains to be seen if new information has been uncovered or if the trial will be used as a political weapon. Prosecutors said Monday that they will show Gov. Christie was told about the traffic and that Fort Lee Mayor Mark Sokolich's public safety concerns were ignored.
"The governor referred to David Wildstein as his fixer."