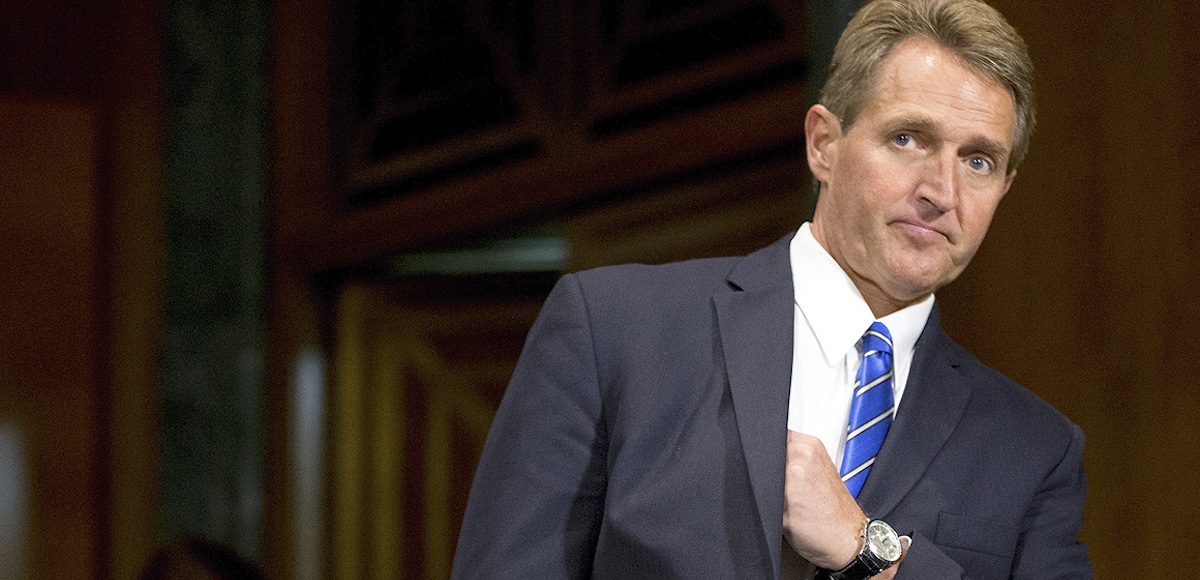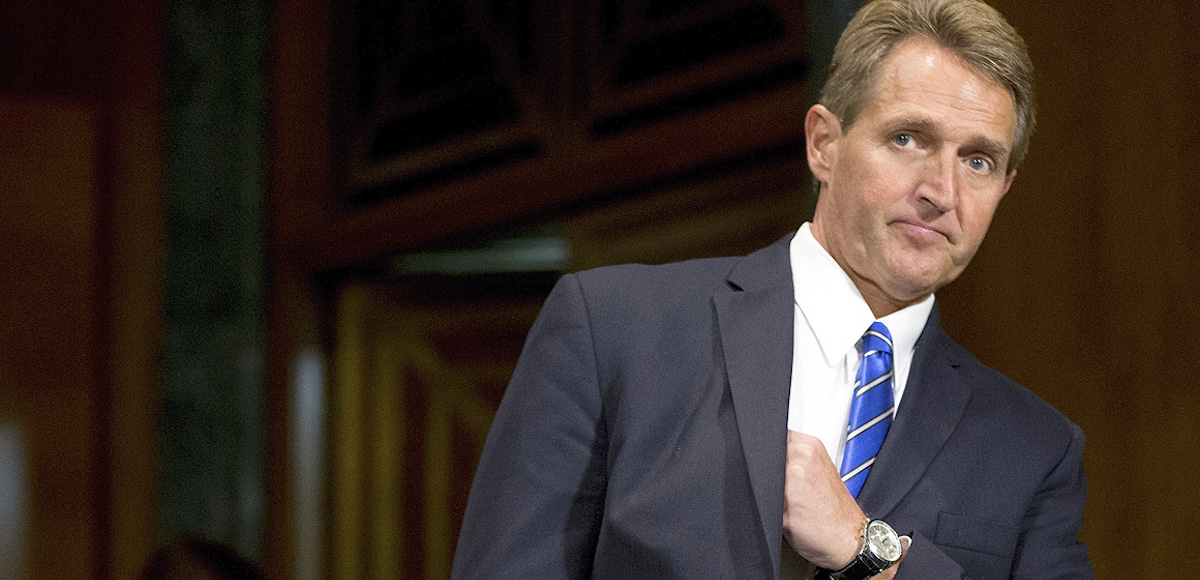 Senator Jeff Flake, R-Ariz., is withholding his vote on tax reform in the hope he can force a deal on DACA, or Deferred Action for Childhood Arrivals. The original NeverTrump senator already supported the upper chamber's version of the Tax Cuts and Jobs Act, which went in and came out of conference.
Majority Leader Mitch McConnell, R-Kty., said the U.S. Senate will vote on the bill Tuesday night.
Despite strong opposition from the public, the Obama Administration moved forward with DACA in 2012 and, in 2014, expanded it with Deferred Action for Parents of Americans and Lawful Permanent Residents (DAPA). On multiple occasions, the U.S. Congress rejected similiar proposals, prompting Barack Obama to do what he himself had said more than 20 times he did not have the authority to do.
DAPA, which was struck down by the Fifth Circuit (affirmed by the U.S. Supreme Court), was rescinded almost immediately after President Donald Trump took office. DACA would not have held up to constitutional scrutiny, either. The Trump Administration rescinded DACA in September.
It's unclear whether Majority Leader McConnell agreed to a vote on DACA for Senator Flake, but President Trump has stated repeatedly that he would not agree to a deal on DACA as part of the continuing resolution to fund and keep open the government. He also stated that comprehensive immigration reform must end Chain Migration the Diversity Immigrant Visa Program.
Democrats in Congress caved on their demand for DACA to be included in the government funding bill and had been threatening a shutdown over it. Senator Flake is resurrecting that fight and attempting to expand it into tax reform.
His colleague from Arizona, Senator John McCain, returned home amid side-effects from his cancer treatment. That leaves the GOP only able to sustain one defection. With Senator Bob Corker, R-Tenn., successfully adding a provision to take care of his housing lobby benefactors, he's now on board.
Senator Flake announced in October he would not run for reelection after it became clear he would be defeated in the Republican primary by Dr. Kelli Ward. The more conservative Dr. Ward said the voters in Arizona were the big winners in his decision.