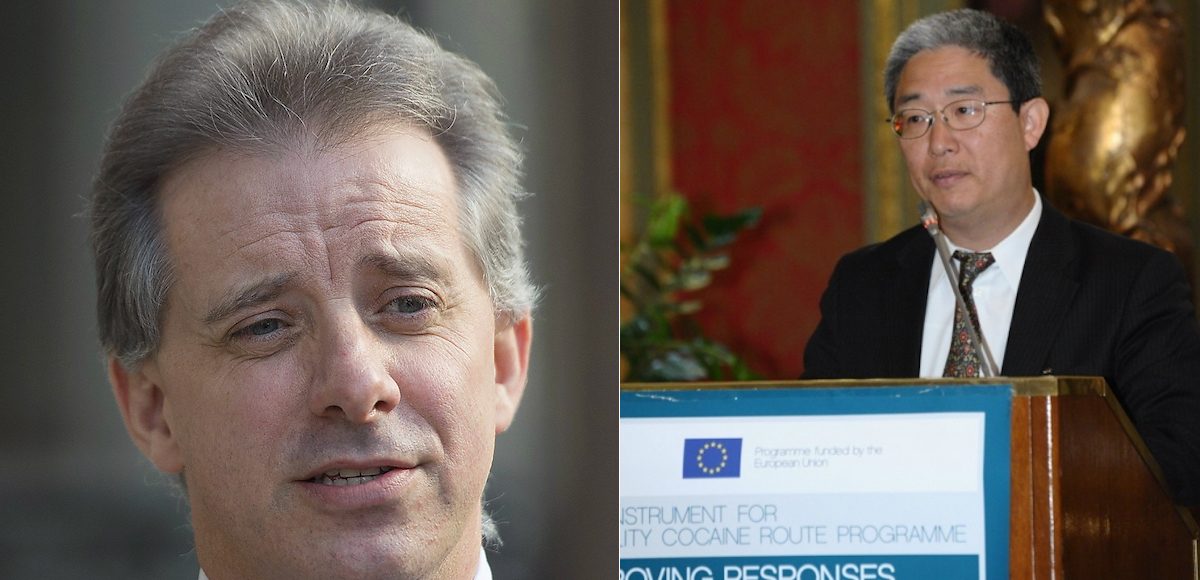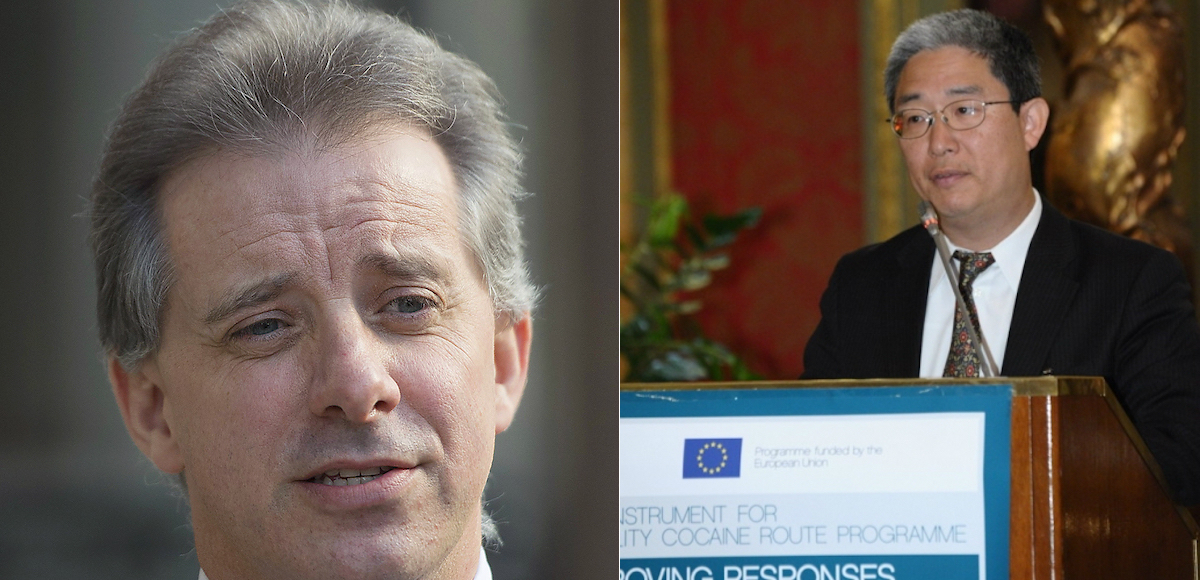 Bruce Ohr, the senior official at the Justice Department (DOJ) demoted for his ties to Fusion GPS and the author of the anti-Trump "dossier," has been demoted again. Mr. Ohr, whose wife had also worked for Fusion GPS, has now been stripped of his title as director of the Organized Crime Drug Enforcement Task Forces (OCDETF).
Mr. Ohr was stripped of associate deputy attorney general — the fourth highest position at DOJ — after it was revealed he met with Fusion GPS founder Glenn Simpson shortly after the presidential election. No concrete date was given, but the meeting occurred sometime around Thanksgiving 2016 and it was facilitated by Christopher Steele, who senators recently referred to DOJ and the Federal Bureau of Investigation (FBI) for criminal investigation.
He has been ousted from his office on the fourth floor of "Main Justice" but initially maintained his title at OCDETF. Now, Mr. Ohr is no longer head of the OCDETF, either.
An attempt to hide his ties to Fusion GPS and revelations that the shadowy smear firm employed Nellie Ohr was uncovered by the House Permanent Select Committee on Intelligence (HPSCI). Mr. Ohr is scheduled to appear before the committee on January 17, according to sources.
DOJ officials initially would not provide a reason for Mr. Ohr's demotion, telling Fox News he had been wearing "two hats" and would focus only on his role as director of OCDETF. However, the HPSCI, led by Chairman Devin Nunes, R-Calif., discovered evidence tying Mr. Ohr to Simpson and Mr. Steele.
The former MI6 British Intelligence Officer and research-gatherer for the so-called dossier notably was the former head of the Russian desk, and almost exclusively used sources linked to the Kremlin and Russian President Vladimir Putin.
Mr. Simpson, a former journalist at The Wall Street Journal, hired Mr. Steele to gather opposition research billed later as intelligence gathering. After a year of denying the allegations, a bombshell report recently revealed that the Clinton campaign and the Democratic National Committee (DNC) paid more than $10 million to fund the dossier.
The nonprofit Campaign Legal Center (CLC) filed a complaint with the Federal Election Commission (FEC) alleging both the Clinton campaign and the DNC violated campaign finance law by failing to accurately disclose payments for the discredited dossier.
Senators Chuck Grassley, R-Iowa, and Lindsey Graham, R-S.C., sent a a criminal referral for Mr. Steele to Deputy Attorney General Rod Rosenstein at DOJ and Director Christopher Wray at the Federal Bureau of Investigation (FBI). It cites potential violations of 18 U.S.C. § 1001, or making false statements to investigators particularly regarding the distribution of claims contained in the dossier.
"I don't take lightly making a referral for criminal investigation," Chairman Grassley said in a statement. "Everyone needs to follow the law and be truthful in their interactions with the FBI."
Worth noting, Mr. Ohr as the former head of OCDETF was directly involved with Project Cassandra, the interagency investigation spearheaded by the Drug Enforcement Agency (DEA) that tracked a massive international drug and money laundering scheme allegedly run by Hezbollah.
A lengthy and well-sourced report by Josh Meyer at Politico detailed how it was sidelined under the Obama Administration in order to avoid upsetting Iran during negotiations that led to the highly-criticized nuclear deal with Tehran. Investigators believed Hezbollah "was collecting $1 billion a year from drug and weapons trafficking, money laundering and other criminal activities."
Following the report, Attorney General Jeff Sessions had vowed to look into the allegations and whether anyone needed to be held responsible. He is personally overseeing the review.
"While I am hopeful that there were no barriers constructed by the last admission to allowing DEA agents to fully bring all appropriate cases under Project Cassandra, this is a significant issue for the protection of Americans," Mr. Sessions stated. "We will review these matters and give full support to investigations of violent drug trafficking organizations."
Former Deputy Director Thomas Padden is now acting director and it's unclear what role Mr. Ohr has at DOJ, only that he is still an employee.