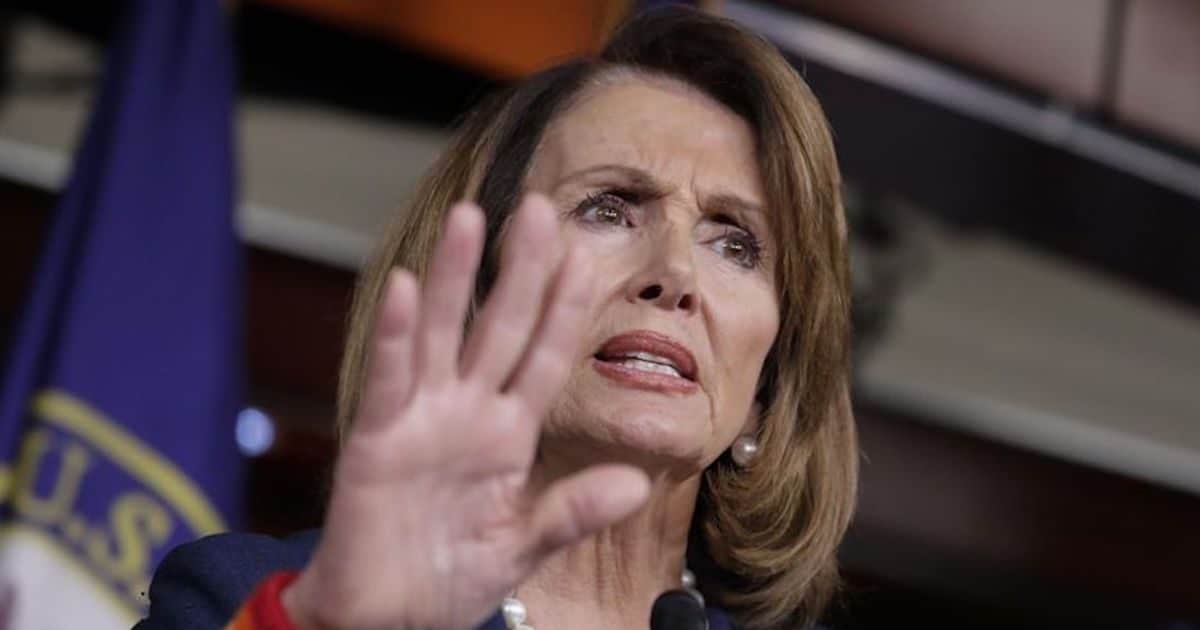 Speaker Pelosi Now Claims Rep. Omar Didn't Understand the "Full Weight" of Her Words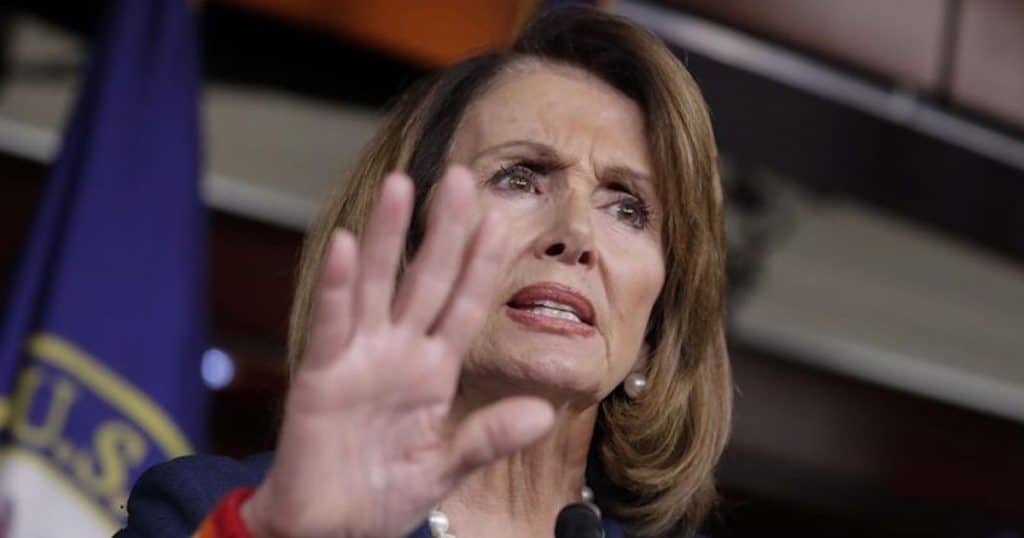 House Speaker Nancy Pelosi, D-Calif., backpedaled from her rebuke of Rep. Ilhan Omar's remarks, which she and her top lieutenants condemned as anti-Semitic.
As a press conference on Thursday, Speaker Pelosi caved to pressure from the growing dissent among the leftwing base, claiming Rep. Omar wasn't "intentionally anti-Semitic" and didn't understand the "full weight," or meaning of her words.
House Democrats have been struggling to bring a resolution "rejecting anti-Semitism" to the floor for a vote, a measure that was meant to be a response to controversial remarks by Rep. Ilhan Omar, D-Minn., about Israel.
Leadership intended to bring the resolution to the floor of the U.S. House on Wednesday. But the party couldn't muster enough votes to pass it without the help of Republicans, even after caving to leftwing demands to include "anti-Muslim bias" language to the resolution.
Rep. Omar tweeted, among many other things, that pro-Israel members of the U.S. Congress have dual loyalties. Jonathan Greenblatt, the CEO of the Anti-Defamation League, noted the accusation of dual loyalties has "long been a vile anti-Semitic slur."
The freshmen lawmaker, who just two months ago was given an assignment on the powerful House Foreign Affairs Committee, will not be relieved of the post.
Eleven Jewish groups sent a letter to Speaker Pelosi and Rep. Eliot Engel, D-N.Y, who chairs the committee, requesting she be removed from the committee for posting what they call "ugly, anti-Semitic attacks on Jews and their organizations."
House Democratic leadership have resisted those calls, terrified a move such as that would upset the base of the party, which they hope to keep energized for the 2020 presidential election cycle.
Only three weeks ago, Speaker Pelosi and her top lieutenants publicly condemned Rep. Omar's previous remarks as anti-Semitic.

"Anti-Semitism must be called out, confronted and condemned whenever it is encountered, without exception," Speaker Pelosi and her lieutenants said in their initial statement, acknowledging "legitimate criticism of Israel's policies is protected by the values of free speech."
"But Congresswoman Omar's use of anti-Semitic tropes and prejudicial accusations about Israel's supporters is deeply offensive," the statement added. "We condemn these remarks and we call upon Congresswoman Omar to immediately apologize for these hurtful comments."
Now, her tone has changed, telling reporters at the press conference on Thursday she will not ask Rep. Omar to apologize and the resolution still doesn't mention her specifically.
Speaker Pelosi walked out of a meeting on Wednesday with Democratic House members, who were in full revolt over the resolution condemning anti-Semitism.
"Well if you're not going to listen to me, I'm done talking," she before setting down her microphone, and leaving the room.
While elements of anti-Semitism have existed on both sides of the aisle, it has been a longstanding and now growing problem with the left at home and abroad.
Anti-Semitism is tearing apart the Labour Party in the United Kingdom (U.K.), which recently reported a 16% increase in anti-Semitic incidents last year alone. Seven Members of Parliament (MPs) quit the party in February, specifically naming the rise of money politics and anti-Semitic sentiment.
Rep. Omar and Rep. Rashida Tlaib, D-Mich., became the first Muslim women sworn into Congress in January. That was just 60 days ago, and to date both have either made or posted comments critics have called anti-Semitic.
The record of bigotry toward Jews is not only a recent one.
In 2012, Rep. Omar tweeted that "Israel has hypnotized the world, may Allah awaken the people and help them see the evil doings of Israel"
In 2013, Rep. Omar blamed terrorism on U.S. "involvement in other people's affairs" during a radio interview with Ahmed Tharwat. The host previously compared the Palestinian terrorist organization Hamas to Holocaust victims, and referred to Israel as the "Jewish ISIS."
During her first day on the job, Rep. Omar aligned herself with Linda Sarsour, a radical Islamist who has vehemently defended Rasmea Odeh, a terrorist convicted of murdering two Jews, as well as Louis Farrakhan, who has compared Jews to pigs and termites.
Yet, House Majority Whip Jim Clyburn, D-S.C., defended Rep. Omar and equated her experience as a Muslim refugee to Holocaust survivors.
"I'm serious about that. There are people who tell me, 'Well, my parents are Holocaust survivors.' 'My parents did this.' It's more personal with her," Rep. Clyburn told The Hill. "I've talked to her, and I can tell you she is living through a lot of pain."
You Might Also Like