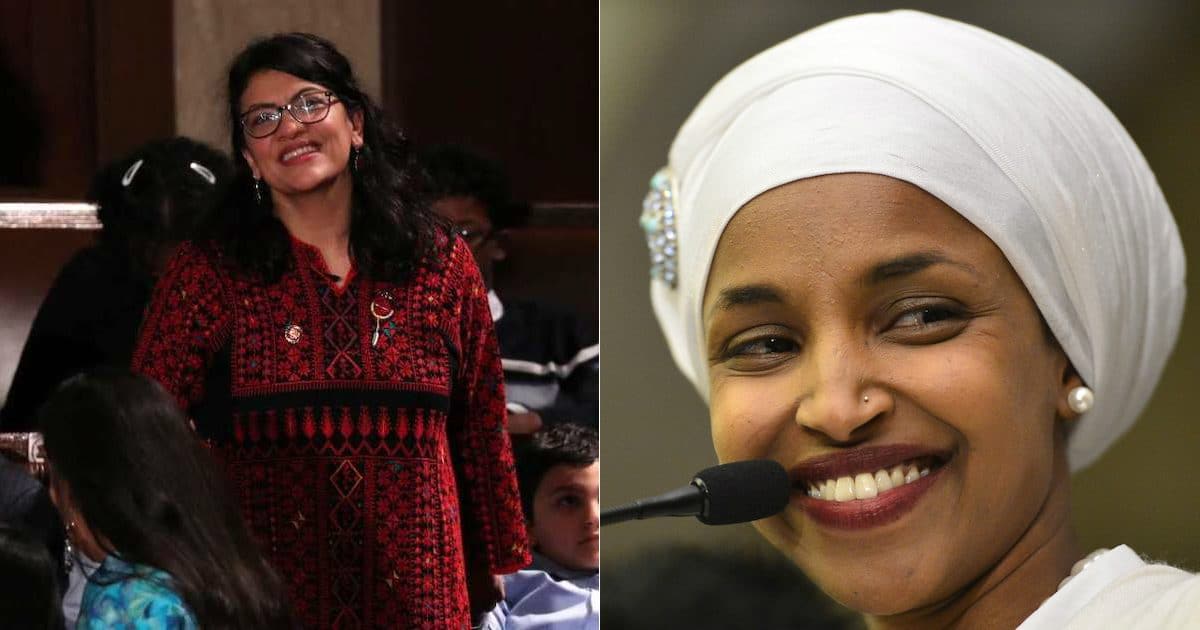 Tlaib Says Critics of Her "Sister" Are "Just Pure Racist"
Rep. Rashida Tlaib, D-Mich., defended Rep. Ilhan Omar, D-Minn., for making controversial comments on 9/11, insisting "she does speak truth."
In an interview on MSNBC with NBC News' Hallie Jackson, which was clipped by the Republican National Committee (RNC), Rep. Tlaib said those criticizing her "sister" Rep. Omar's speech are taking "it out of context" and "this is just pure racist."
During a recent keynote speech at a fundraiser in late March for the Council on American-Islamic Relations (CAIR), Rep. Omar urged Muslim Americans to "raise hell" and "make people uncomfortable."
"CAIR was founded after 9/11 because they recognized that some people did something, and that all of us were starting to lose access to our civil liberties," she said.
Her comments, which just recently surfaced on Twitter, sparked renewed outraged. Hundreds of protestors showed up at the venue at the time in a pro-Israel demonstration for Rep. Omar's prior comments that many have perceived to be anti-Semitic.
For the record, CAIR was not founded in reaction to ant-Muslim backlash after 9/11, a reference to the Islamic terror attacks on September 11, 2001, which claimed the lives of 2,996 people and injured more than 6,000.
As People's Pundit Daily (PPD) previously reported, CAIR bills itself and is portrayed as a Muslim civil rights and advocacy group. But it was founded in June 1994 by two members of the Muslim Brotherhood's now-defunct "Palestine Committee".
The Palestine Committee was created by the Brotherhood to advance Hamas' political and financial agenda in the United States. Nihad Awad was one of those former committee members.
He recently met with Rep. Tlaib in her office to water down a resolution denouncing anti-Semitism in response to prior remarks made by Rep. Omar. He currently serves as executive director for CAIR.
According to federal investigators, he was a close associate of Hamas leader Moussa abu Marzook.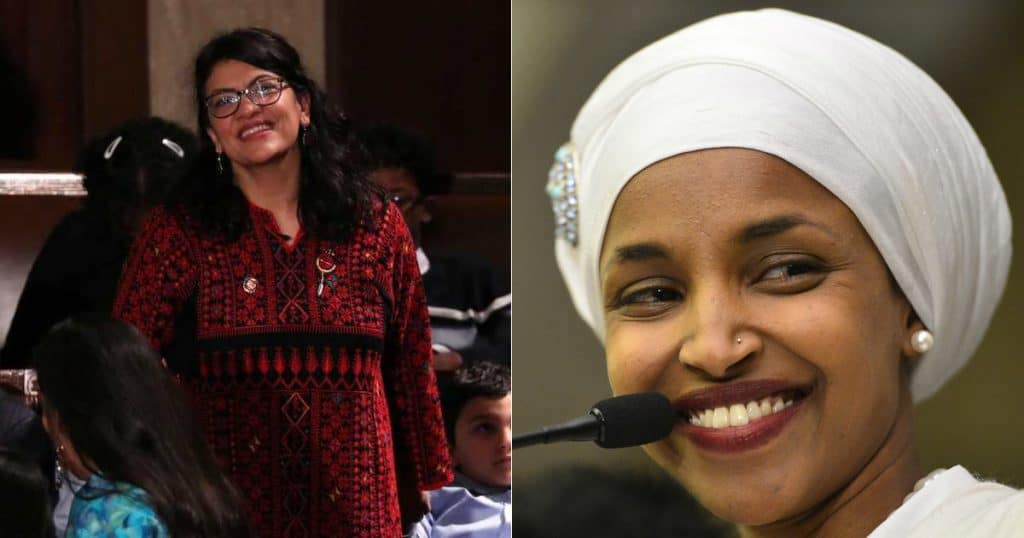 ---
HALLIE JACKSON: I know there's something else that has been on your mind and a lot of folks' minds, and that is some comments and some backlash now to Congresswoman Ilhan Omar, after some comments surfaced this week in which and I want to play it, she said something about the 9/11 attacks. I want to talk about your reaction to the backlash and your reaction to the comment in two pieces. So here is that remark, Congresswoman.
REP. ILHAN OMAR (CLIP): CAIR was founded after 9/11, because they recognized that some people did something and that all of us were starting to lose access to our civil liberties.
HALLIE JACKSON: And it's that phrase, some people did something, that is being picked up on by some of the Congresswoman's critics, including for example, the cover of the New York Post, which I'll ask you about in a second. But on these remarks themselves, some people did something as a reference to 9/11, do you think she should have rethought her words? Do you worry about the appropriateness of that?
REP. RASHIDA TLAIB: They do this all the time to us, especially women of color, they do that, they take our words out of context because they're afraid, because we speak truth, we speak truth to power. My sister Ilhan Omar, what she was talking about was up lifting people by supporting their civil liberties and civil rights. She has always, always condemned any kind of strategy, especially of a person that is directly impacted by being a refugee herself. She sees what terrorism can do, she sees what violence can do to a whole country, to a whole people. Taking it out of context, this is just pure racist act by many of those, hateful acts, by those because she does speak truth, when it talks about different issues that they don't disagree with and I'm really outraged.