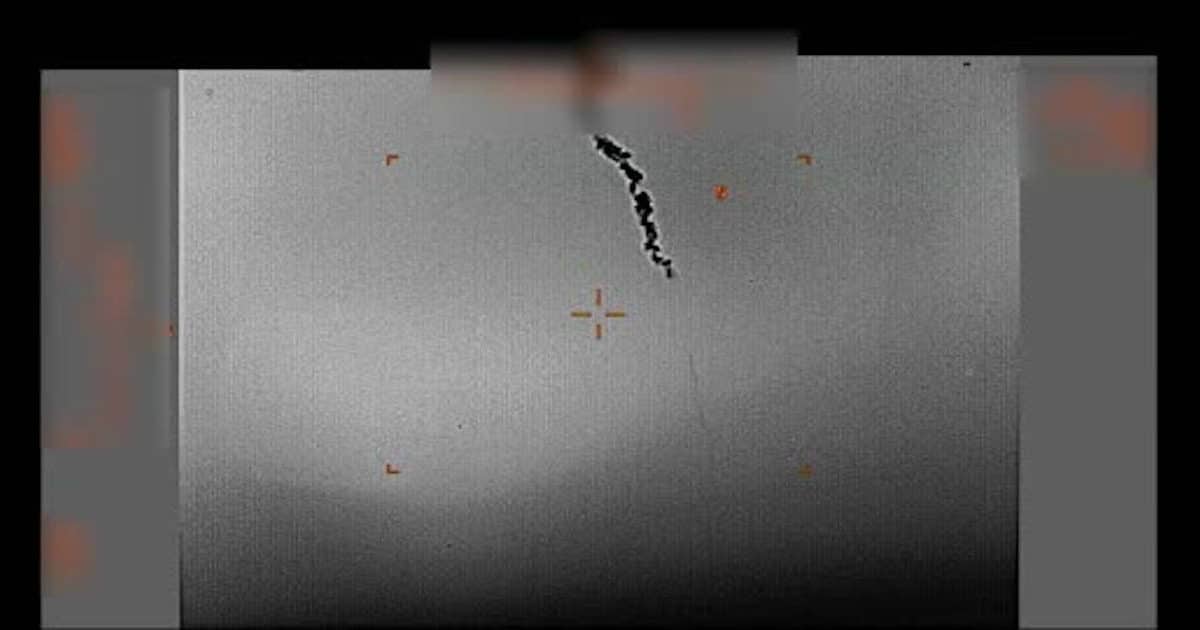 Defense Department Footage Depicts Moment of Impact, High-Altitude
The U.S. Defense Department released video footage claiming to show Iran shooting down a U.S. Navy drone over international waters and an image depicting the location. The video footage depicts the moment of impact and smoke as the drone crashes from high-altitude flight over what appears to be a body of water.
The Pentagon said it was shot down over the Strait of Hormuz at approximately 11:35 p.m. GMT on June 19, 2019, approximately 7:35 p.m. EST on Wednesday.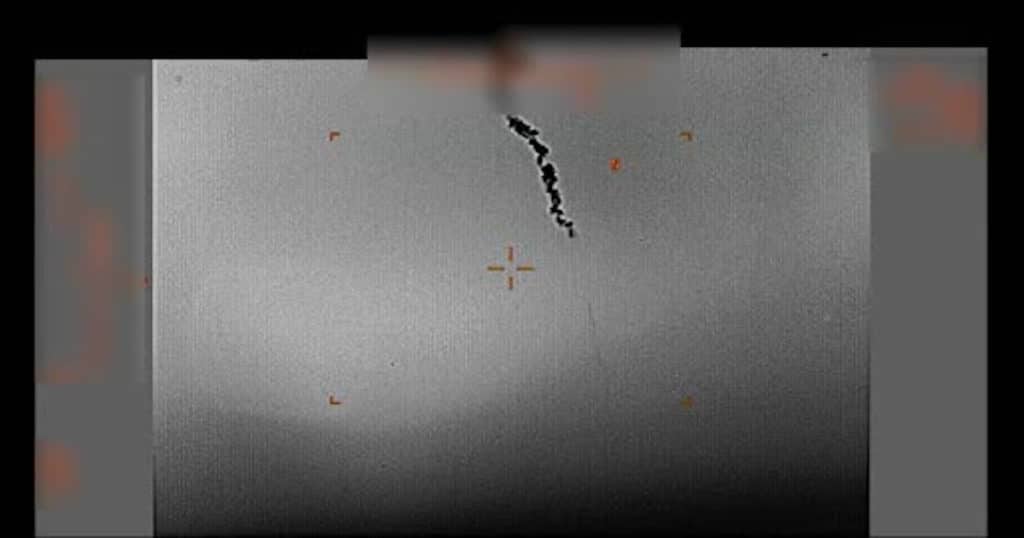 Air Force Lt. General Joseph Guastella said during a video statement it was an "unprovoked attack" meant to hinder surveillance capabilities amid recent threats to international commerce.
"This was an unprovoked attack on a U.S. surveillance asset that had not
violated Iranian airspace at any time during its mission," Lt. General Guastella said. "This attack is an attempt to disrupt our ability to monitor the area following recent threats to international shipping and free flow of
commerce."
"The aircraft was over the Strait of Hormuz and fell into international
waters," he added. "At the time of the intercept, the RQ-4 was operating at high-altitude approximately 34 kilometers from the nearest point of land on the Iranian coast."
U.S. naval assets are reporting to the debris field, which is located in international waters.
The BAMS-D is a RQ-4A Global Hawk High-Altitude Long Endurance (HALE) Unmanned Aircraft System (UAS) that provides real-time intelligence, surveillance and reconnaissance missions (ISR) over vast ocean and coastal regions.
Meanwhile, Iran state-run media released a graphic video depicting their version of events and the shooting down of a U.S. drone. Iran's Islamic Revolutionary Guard Corps (IRGC) claims it shot down the U.S. drone at around 4:05 a.m. on Thursday morning.
General Hossein Salami, a commander in the IRGC, said in a televised address the action sent a "clear message" to the U.S. that Iran is "ready for war."
"We do not have any intention for war with any country, but we are fully ready for war," Gen. Hossein Salami said.
Lt. General Guastella said IRGC reports claiming the drone was shot down over Iran "are categorically false." The Pentagon shared an image claiming to show the location of the U.S. drone when it was shot down juxtaposed to the surface-to-air missile location.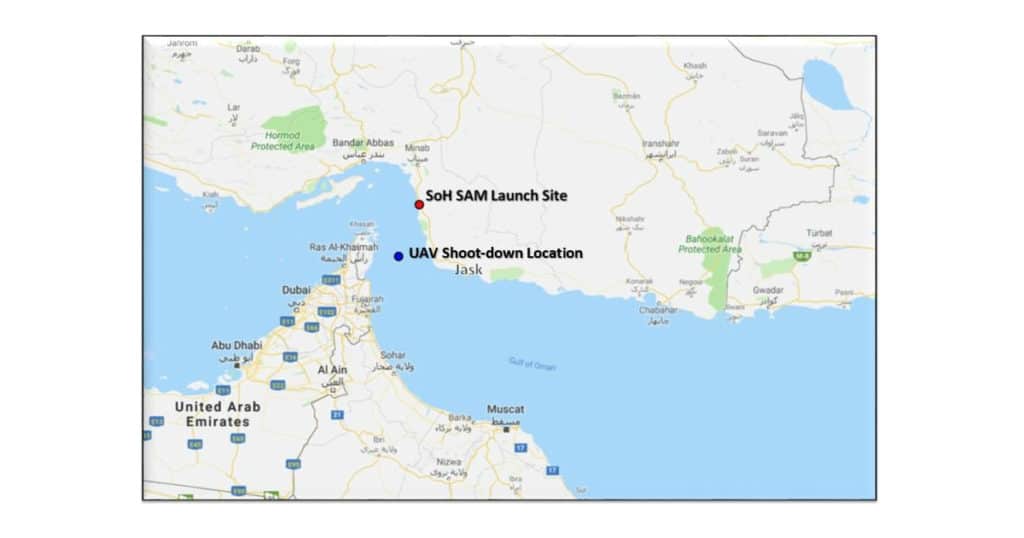 In early April, the Trump Administration designated the IRGC a foreign terrorist organization (FTO). It marked the first time the U.S. has ever named a part of another government as a FTO, and put the IRGC on par with Hamas and Hezbollah.
In late April,, President Trump announced the U.S. would not reissue Significant Reduction Exceptions (SREs) for existing importers of Iranian oil. The move aimed to reduce the nation's oil exports to zero and targets the regime's number one source of revenue.
Even before SREs expired, which exempted eight nations from U.S. sanctions, the Trump Administration reduced Iran's oil exports to historic lows. Last week, the increasingly desperate and economically-crippled regime attacked two oil tankers.