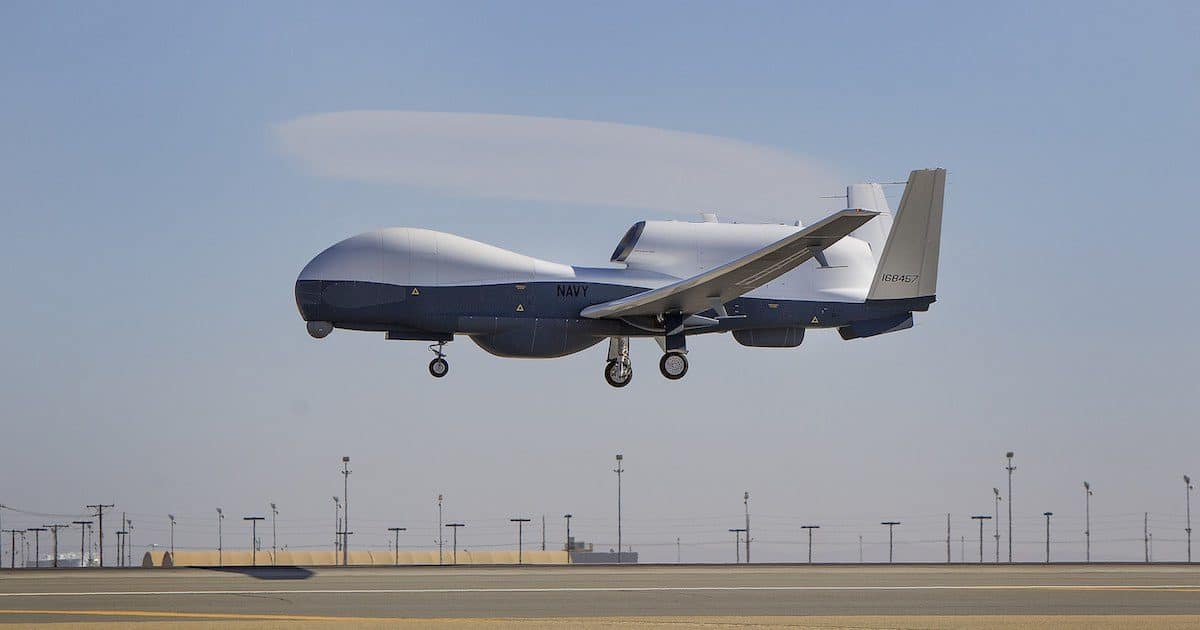 US: Iran Shot Down Navy Drone in "Unprovoked Attack" Over Strait of Hormuz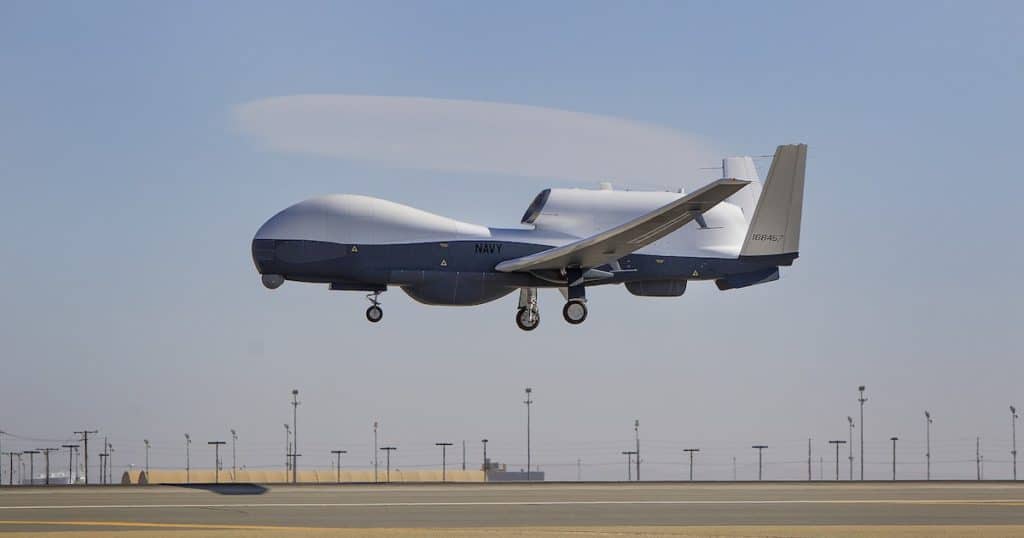 Iran shot down a high-altitude U.S. Navy drone operating in international airspace over the Strait of Hormuz at approximately 7:35 p.m. EST on Wednesday. A military leader for the regime said the action "sends a clear message" they are "fully ready for war."
U.S. Central Command said in a statement that a RQ-4A Global Hawk High-Altitude Long Endurance (HALE) Unmanned Aircraft System (UAS) known as a BAMS-D, was shot down by an Iranian surface-to-air missile.
A military source told Fox News the drone was over international airspace about 17 miles from Iran.
"Iranian reports that the aircraft was over Iran are false," Captain Bill Urban, a U.S. Central Command spokesman, said in a statement. "This was an unprovoked attack on a U.S. surveillance asset in international airspace."
General Hossein Salami, a commander in Iran's Islamic Revolutionary Guard Corps (IRGC), claimed the drone was shot down over Iranian airspace. He said the action sent a "clear message" to the U.S. that Iran is "ready for war."
"We do not have any intention for war with any country, but we are fully ready for war," Gen. Hossein Salami said in a televised address.
In early April, the Trump Administration designated the IRGC a foreign terrorist organization (FTO). It marked the first time the U.S. has ever named a part of another government as a FTO, and put the IRGC on par with Hamas and Hezbollah.
The IRGC states its role is to protect the Islamic theocracy by preventing foreign interference, military coups or "deviant movements."
Its ranks boast 125,000 military personnel including ground, aerospace and naval forces, with the primary force being naval in the Persian Gulf. It also controls the 90,000-strong paramilitary Basij militia, and its media arm Sepah News.
The IRGC claims it shot down the U.S. drone at around 4:05 a.m. on Thursday morning. Iran used the air defense system known as Third of Khordad to shoot it down. The truck-based missile system has a range of up to 18 miles (30 kilometers).
But the regime is claiming the action was taken after it entered Iranian airspace near the Kouhmobarak district in southern Iran's Hormozgan province, roughly 750 miles southeast of Tehran.
In late April,, President Trump announced the U.S. would not reissue Significant Reduction Exceptions (SREs) for existing importers of Iranian oil. The move aimed to reduce the nation's oil exports to zero and targets the regime's number one source of revenue.
Even with SREs, which exempts eight nations from U.S. sanctions, the Trump Administration reduced Iran's oil exports to historic lows. Secretary of State Mike Pompeo said the U.S. would "dramatically accelerating our pressure campaign" when SREs expire in early May.
That expiration date has come and gone, and heightened tensions in the region have been quick to follow. Last week, the increasingly desperate and economically-crippled regime attacked two oil tankers.
The International Energy Agency (IEA) recently noted the U.S. became the world's largest oil producer in 2018, and will topple Saudi Arabia as the largest exporter in 2019. By early 2019, the U.S. exported a record 3.6 million barrels per day of crude oil.
At the White House, President Trump held a late-night secret meeting with advisors to discuss the situation.
UPDATE: President Trump tweeted "Iran made a very big mistake!"