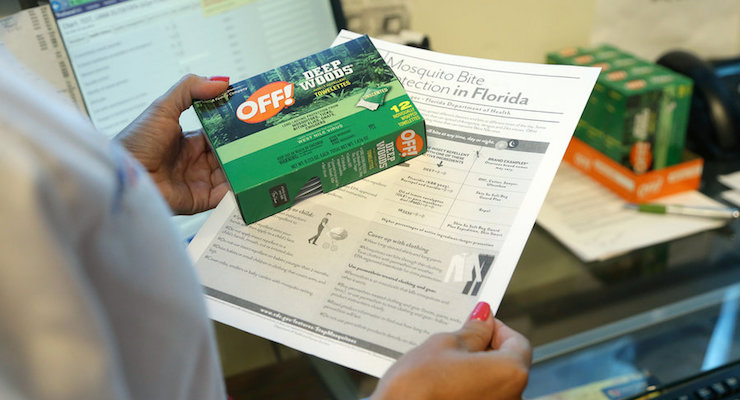 A new report by Brazilian and U.S. researchers finds babies infected by the Zika virus appear to be born healthy and normal are developing defects. Doctors said Tuesday that the defects, which includes developing smaller-than-normal heads, are showing far later than previously believed to be possible.
The findings are a bad sign and indicate that the virus continues to damage a baby for weeks or even months after birth. The report, published today in the U.S. Centers for Disease Control and Prevention's (CDC) Morbidity and Mortality Weekly Report, describes 13 infants in Brazil with congenital Zika virus infection who did not have microcephaly at birth, but later developed slowed head growth.
Dr. Vanessa Van der Linden, the pediatric neurologist in Recife, Brazil, was first to sound the first public alarm regarding the Zika virus. She and the team of researchers examined 13 babies who  were infected with the Zika virus in the womb but were born appearing otherwise unaffected.
"Among all infants, head growth was documented to have decelerated as early as 5 months of age, and 11 infants had microcephaly," Dr. Van der Linden and her colleagues revealed in the report from the CDC. "This report documents that microcephaly at birth is not an essential hallmark of congenital Zika syndrome."
Among the 11 who later developed microcephaly, the slowed head growth and microcephaly were accompanied by "significant neurologic complications." The study found even though microcephaly was not present at birth, the babies had other brain abnormalities consistent with congenital Zika syndrome.
In Florida, 160 pregnant women have been infected with the Zika virus, which has no cure and causes permanent brain damage. More than 1,000 pregnant women in the U.S. have been infected, which initially did not result from mosquito-borne infections.
"Infants with normal head circumference at birth have brain and other abnormalities associated with congenital Zika syndrome and might develop microcephaly after birth," the report reads. "These findings demonstrate the importance of early neuroimaging for infants exposed to Zika virus prenatally and the need for comprehensive medical and developmental follow-up."
In June, People's Pundit Daily reported that the Florida Department of Health confirmed a Haitian national who immigrated solely to give birth did so to the first baby born with Zika-related microcephaly in the state. The mother was infected with the Zika virus in Haiti before she was allowed to travel to the United States, specifically the state of Florida.
CDC officials and medical experts agree babies infected will now need to be monitored for years.