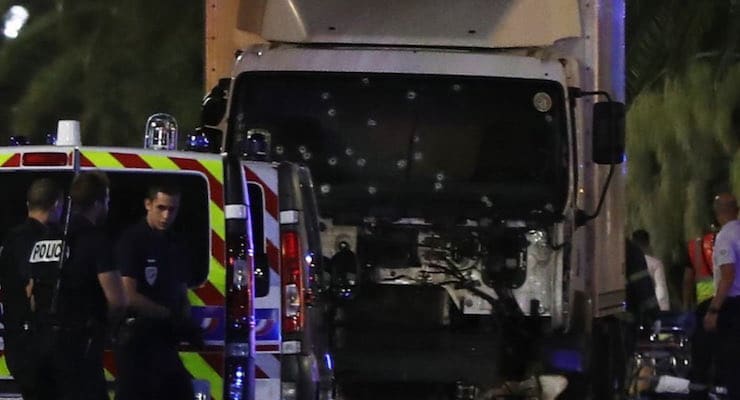 DEVELOPING: French officials say authorities arrested eight men of Tunisian and French descent in connection with the terror attack in Nice on Bastille Day in July. Mohamed Lahouaiej-Bouhlel, a 31-year-old Tunisian delivery man, killed 86 people when he plowed into a crowd of people gathering for fireworks.
Officials offered little detail relating to their connection to the attacker, but Lahouaiej-Bouhlel was allegedly not known for running around with jihadis. French Interior Minister Bernard Cazeneuve said the killer had apparently been radicalized very quickly but did have a history of violence and mental instability.
In the 8 days leading up to the attack, Lahouaiej-Bouhlel grew a beard and told friends it was for "religious reasons." They said he showed them a video of a Islamic State (ISIS) militant beheading a hostage on his mobile phone, yet no one mentioned anything to authorities.
Lahouaiej-Bouhlel was from the north Tunisian town of Msaken, about 10km (6 miles) outside the coastal city of Sousse.
In France, July 14 is a national holiday that celebrates the storming of the Bastille prison in Paris, which sparked the beginning of the French Revolution. The method of the terrorist attack in played out like an instructional straight out of an al-Qaeda magazine for jihadis, specifically a scene outlined on page 54 in a 2010 issue of "Inspire" magazine.