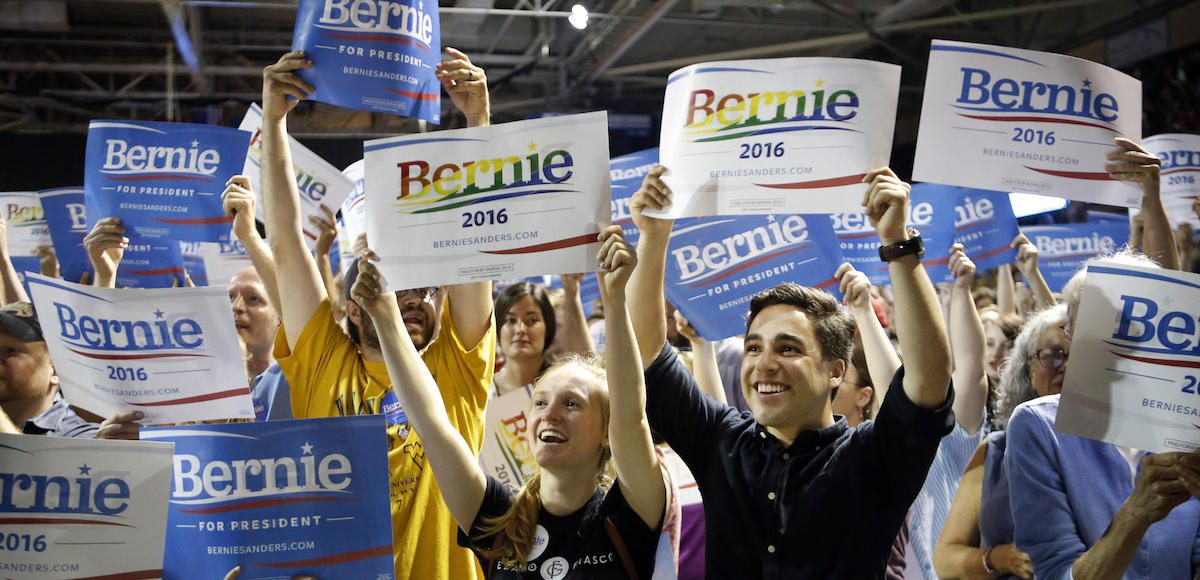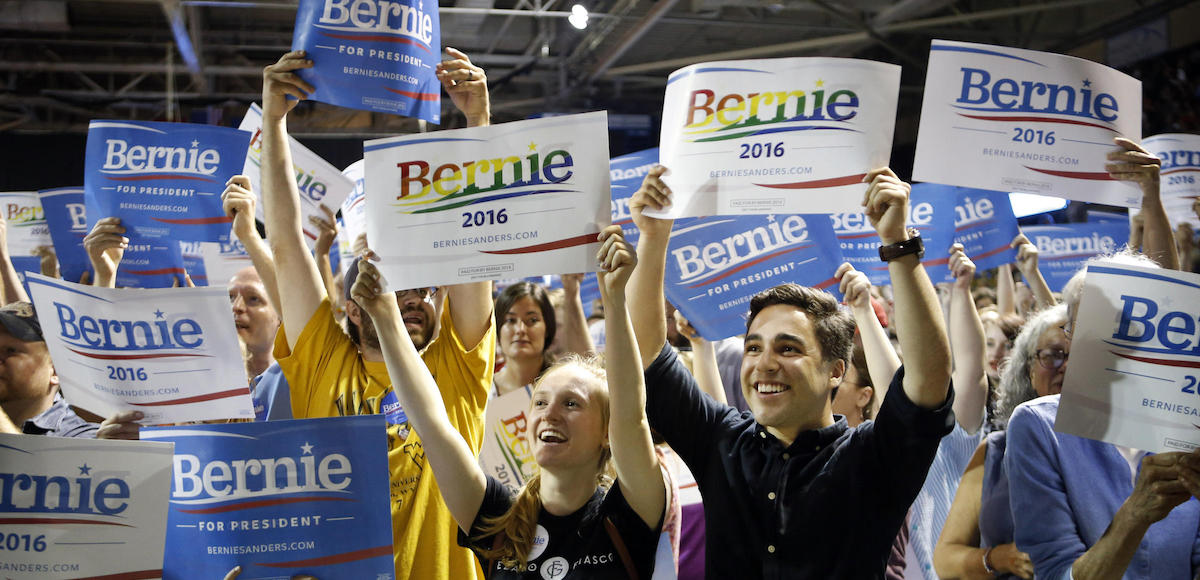 In 2016, I posed a rhetorical question about whether young people are so stupid that they shouldn't be allowed to vote. After all, many of them thought Bernie Sanders would make a good president (of America, not Greece or Venezuela).
Well, maybe we really should increase the voting age. It seems 2016 was not an anomaly. Millennials are dangerously ignorant.
Here's some analysis from CNN.
Millennials are…bringing a distinctly Millennial approach to policy and governing. And that might include Democratic socialism. Case in point: Alexandria Ocasio-Cortez, the 28-year-old Democratic socialist who won her primary in New York Tuesday in an upset over a 10-term incumbent. More than any other generation before them, Millennials are OK with socialism. A 2016 Gallup poll found 55% of those then aged 18-29 said they had a positive view of it (it's worth noting 57% supported capitalism and 78% supported free enterprise). …Bernie Sanders' presidential campaign was instrumental in mainstreaming Democratic socialism.
What's particularly galling is that young people are pessimistic about their economic future and they've decided to blame capitalism for problems that exist because of excessive government!
Millennials' economic situation also plays a role. …A recent study by the Federal Reserve Bank of St. Louis found Millennials born in the '80s have a net worth 34% below what was expected. And student debt since 2009 has doubled to $1.4 trillion… For many cash-strapped Millennials in debt, Democratic socialism isn't radical, it's a way to fix a system they believe failed them.
In other words, young people want to make Mitchell's Law a never-ending reality.
Let's look at another example. Here's some of what Michelle Goldberg wrote in a fawning column in the New York Times.
…all over the nation, people, particularly women, are working with near supernatural energy to rebuild democracy from the ground up… For younger people who see Donald Trump's election as the apotheosis of a rotten political and economic system, it often means trying to remake that party as a vehicle for democratic socialism. …Alexandria Ocasio-Cortez, a 28-year-old democratic socialist, shook the Democratic Party by toppling Joseph Crowley, a 19-year incumbent, chairman of the Queens County Democratic Party and potential heir to House minority leader Nancy Pelosi. …the real red wave may be democratic socialism's growing political influence, especially among young people. …The D.S.A., to which Ocasio-Cortez belongs, is the largest socialist organization in America. Its growth has exploded since the 2016 election… Many of the D.S.A.'s goals, reflected in Ocasio-Cortez's platform, are indistinguishable from those of progressive democrats. But if the D.S.A. is happy to work alongside liberals, its members are generally serious about the "socialist" part of democratic socialist. Its constitution envisions "a humane social order based on popular control of resources and production, economic planning, equitable distribution, feminism, racial equality and non-oppressive relationships."
In other words, these cranks are real socialists. They actually want government to own and manage the means of production ("popular control of resources and production" and "economic planning").
This is a problem for the non-crazy left.
Talk of popular control of the means of production is anathema to many older Democrats, even very liberal ones. …After Ocasio-Cortez's win, Pelosi denied Republican claims that socialism is ascendant in the Democratic Party. It's hard to blame her for being defensive, since for generations "socialist" was considered a slur, and it's one that's hurled at Democrats indiscriminately.
But young people seem prone to fantasy.
…one recent survey shows that 61 percent of Democrats between 18 and 34 view socialism positively. The combination of the Great Recession, the rising cost of education, the unreliability of health insurance and the growing precariousness of the workplace has left young people with gnawing material insecurity. They have no memory of the widespread failure of Communism, but the failures of capitalism are all around them.
Needless to say, Ms. Goldberg doesn't list the "failures of capitalism," but it's a very safe bet that she's blaming free markets for problems caused by government (a common theme in US economic history).
No wonder young people are so deeply confused. This is probably what they're taught in government schools.
But there is a silver lining. Courtesy of Libertarian Reddit, we can enjoy some humor poking fun at Ms. Ocasio-Cortez's overly earnest form of socialism.
Amusing, but very unfair to religion. After all, we can't go back in time to confirm details from the bible.
But we can look today at countries like Cuba, Greece, Venezuela, and North Korea to confirm the utter insanity of supporting any type of socialism.
Let's close with a video from 2013. It's about Obamanomics and young people, but it's really about why big government makes it hard for young people to get ahead.
I especially like the explanation of how young people are big losers because of the entitlement state.
Makes me wonder if Ms. Ocasio-Cortez will take the lead on, say, Social Security reform when she gets to Congress?
Needless to say, I won't be holding my breath.