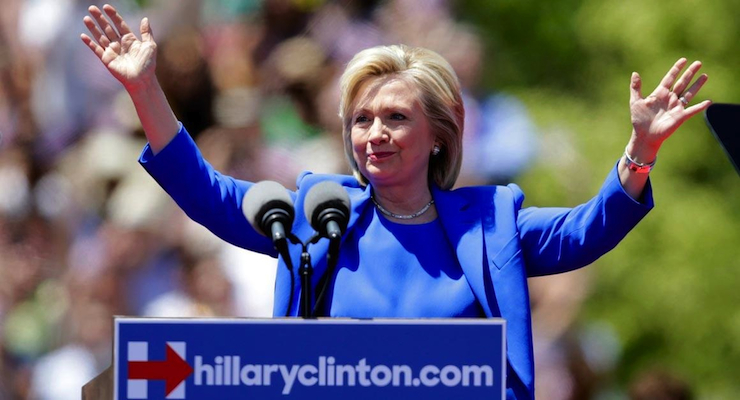 The proper view on inequality is that it doesn't matter. That assumes, of course, that people are earning their income honestly rather than via government-enabled cronyism.
To elaborate, some people will become rich in a system of honest and competitive markets, but that's not at the expense of the poor. Indeed, the talents and skills of top investors and entrepreneurs generally make life better for the rest of us.
So if we want to help the poor, we shouldn't attack the rich. Instead, we should pursue policies that will allow faster growth. That benefits everyone, particularly those on the bottom of the economic ladder (though there also are some specific policies that are disproportionately helpful to the less fortunate, such as school choice).
Unfortunately, there are many leftists who genuinely seem to think the economy is a fixed pie. And they seem impervious to all the evidence that free markets and small government are the way to achieve broadly shared growth.
In hopes of reaching these folks, let's look at some recent academic evidence on inequality. We'll start with some new research from scholars at Harvard, University of Pennsylvania, Bank of France, University College London, and the Center for Economic Policy and Research.
They found that top incomes rose because of innovation, which is noteworthy since every rational person should welcome the prosperity fueled by innovation.
In this paper we use cross-state panel data to show a positive and significant correlation between various measures of innovativeness and top income inequality in the United States over the past decades. …this correlation (partly) reflects a causality from innovativeness to top income inequality, and the effect is significant: for example, when measured by the number of patent per capita, innovativeness accounts on average across US states for around 17% of the total increase in the top 1% income share between 1975 and 2010. …from cross-section regressions performed at the commuting zone (CZ) level, we find that: (i) innovativeness is positively correlated with upward social mobility; (ii) the positive correlation between innovativeness and social mobility, is driven mainly by entrant innovators and less so by incumbent innovators, and it is dampened in states with higher lobbying intensity. Overall, our findings vindicate the Schumpeterian view whereby the rise in top income shares is partly related to innovation-led growth, where innovation itself fosters social mobility at the top through creative destruction.
I particularly like that these scholars found that lobbying leads to less innovation, which presumably is a proxy for the degree of government intervention (there's no need to lobby – on the good side or bad side of an issue – if government doesn't have power to interfere with market outcomes).
Sticking with the main issue of inequality, we also have a recent study from a couple of German academics.
Here are the key results.
This paper offers a comprehensive econometric investigation of the impact of income inequality… Using survey data from all thirty-four OECD countries over a period of almost thirty years, …there is evidence that a more unequal income distribution strengthens the work ethic of the population. Thus, income inequality seems to generate work incentives not only via the pecuniary reward of work but also through the symbolic reward it receives.
Gee, what a shocker. If people are allowed to enjoy the rewards that accrue from serving the needs of others in the marketplace, they'll have more incentive to be productive.
That sounds like a good system, particularly compared to places where success is penalized.
Now let's consider some caveats. While these studies have results that I like, I confess that a certain skepticism is warranted with this kind of research.
Measures of inequality don't really tell us anything unless we know why there are differences in income.
In jurisdictions such as Hong Kong and Singapore, there may be a significant amount of income inequality simply because some people are getting richer faster than other people are getting richer.
That's a nice problem to have, though it's important to understand that inequality doesn't drive growth. It's simply an outcome of growth.
But in cronyist jurisdictions such as Argentina or Greece, there may be lots of inequality because corrupt insiders are using their connections to obtain unearned and undeserved wealth. And that means labor and capital are being misallocated, which is bad for ordinary people.
Once again, inequality is a result of policy, but in these cases, the inequality is bad because it's the consequence of misguided intervention.
The bottom line is that policy makers should focus on growth rather than inequality. At least if their goal is to help poor people enjoy higher living standards.
P.S. Fans of Jonathan Swift will enjoy this "modest proposal" to reduce inequality.
P.P.S. Fans of honest research will be horrified by the OECD's tortured attempt to show that inequality is associated with weaker performance.
P.P.P.S. If Margaret Thatcher is right, leftists are motivated more by hatred for the rich than by love for the poor.