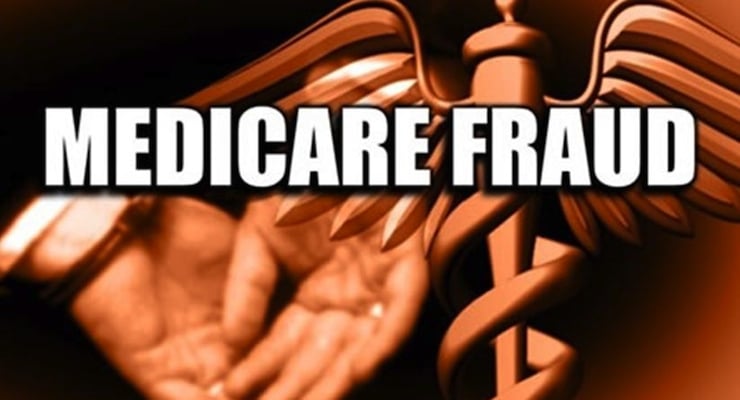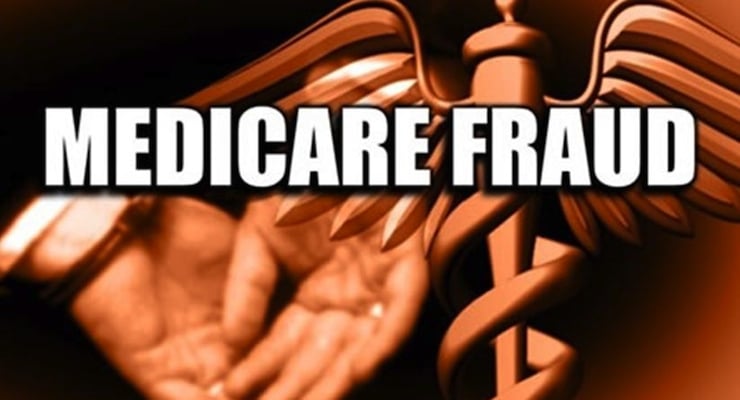 Recently, I shared several stories that exposed the festering corruption of Washington. Today, let's look at one issue that symbolizes the pervasive waste of Washington.
Medicare is the federal government's one-size-fits-all health program for the elderly. Because of its poor design, it bears considerable responsibility for two massive problems.
It contributes to the systemic third-party payer problem in American health care.
It exacerbates America's long-run challenge of excessive entitlement spending.
But there's another issue. Medicare also has a very serious problem with fraud. As is so often the case with government programs, the offer of free money encourages unethical behavior.
Well, we have some good news and bad news about Medicare fraud.
As reported by the Wall Street Journal, the good news is that there is a small effort to catch fraudsters who bilk taxpayers.
Recovery audit contractors, as they are known, recouped $2.4 billion in improper payments in 2014, down from $3.7 billion in 2013 before the agency scaled back other audit activities and temporarily suspended the program… Those recoveries represent just a fraction of the total amount Medicare estimates it spends on incorrect payments. The Medicare program made $58 billion in improper payments to medical providers and health plans in 2014, according to PaymentAccuracy.gov, a federal website that tracks agencies' estimates of waste.
But the bad news is this small program is being curtailed.
The federal Medicare agency is sharply cutting back the work of auditors that review hospital claims and seek to recoup improper payments for the government… Starting in January, the auditors will be able to review only 0.5% of the claims the agency pays to each hospital or provider every 45 days, according to an Oct. 28 letter to the contractors. That is a quarter of the prior threshold: 2% of claims. The contractors say the new directive, in what is known as a "technical direction letter," will further limit their ability to pursue undue payments.

Readers are probably wondering why this effort is being hamstrung instead of expanded.
Well, you won't be surprised to learn that the folks who benefit from waste want to keep the gravy train rolling.
The latest step is a sign of how the $600-billion-a-year Medicare program can struggle to effectively rein in improper payments, fraud and waste, sometimes under pressure from medical providers… The Medicare agency "is getting a lot of pressure from the provider community to scale back the [audit] program," said Kristin Walter… Hospital representatives welcomed further restrictions on the auditors.
Sort of like burglars welcoming "further restrictions" on police officers.
Unfortunately, the interest groups benefiting from waste and fraud have allies in government.
The American Thinker has a nauseating story about the fraudulent actions of a hospital in Houston
The president of Riverside, his son, and five others were arrested on October 4 as part of a nationwide Medicare fraud sweep.  Earnest Gibson III, chief executive officer of Riverside General Hospital for 30 years, has been charged with bilking $158 million out of Medicare over the last seven years. …Friday's arrests at Riverside came nine months after the arrest of Mohammad Khan, the hospital's acting administrator, who pled guilty to his role in the Medicare fraud scheme…the Centers for Medicare and Medicaid Services suspended payments to Riverside.
You may be wondering why this is a nauseating story when it appears that some bad guys were nailed for screwing taxpayers.
Well, now we get to the disgusting part. A politician in Washington has been fighting to enable that bad behavior.
Sheila Jackson Lee, congresswoman for Houston's 18th district…wrote CMS Acting Director Marilyn Tavenner requesting she reconsider the agency's decision. …Jackson Lee…asks taxpayers who have already been bilked out of hundreds of millions of dollars to pour more money into a…hospital run by alleged crooks…while administrators and politicians rake in more dough.
Sadly, the Congresswoman's political pressure generated results.
…a month after Jackson Lee appealed to CMS…, 70% of the hospital's Medicare payments were restored.  CMS lifted the suspension even though federal investigators were only two months away from arresting Gibson and the others.  Jackson Lee's intervention seems to have caused even more taxpayer monies to be directed toward a hospital brimming with corruption. …This is why Washington, D.C. is broken.  Like Jackson Lee, too many politicians think that redistributing other people's hard-earned money into the pockets of potential felons is okay as long as they get political benefit.
By the way, it's not just Democrats. The Daily Surge reports that some Republicans are helping providers rip off taxpayers.
…efforts to rid Medicare of waste, fraud and abuse have been stymied by the power of the hospital lobby that refuses to payback excessive payments made by Medicare and are working with friends and allies in government to ensure the improper payments are never returned to the taxpayers. …at least one GOP members, Rep. Sam Graves (R-MO) has actually introduced legislation further limiting the ability of the auditors to sniff out waste. His bill would block audits of Medicare providers unless their estimated error rate exceeded 40% of total billing. More than one third of all Medicare bills would have fraudulent before an audit could be triggered. So much for good government.
Ugh, makes me want to take a shower.
So what's the bottom line? Unfortunately, fraud is an inherent part of government. When politicians create redistribution programs, amoral and immoral people will figure out ways to maximize their share of the loot.
In the case of Medicare, it means that providers have huge incentives to over-charge, over-diagnose, over-treat, and over-test. After all, thanks to third-party payer, the patient doesn't care.
That's why I'm in favor of programs to combat fraud. And the RAC program doesn't even cost taxpayers any money since the auditors are compensated by getting a slice of the improper payments that are recovered.
Imagine that, a policy where the incentives are to save money for taxpayers! However, the only long-run and permanent solution is to shrink the size of government. And that's why it's time to restructure Medicare. We have 50 years of evidence that the current approach doesn't work.