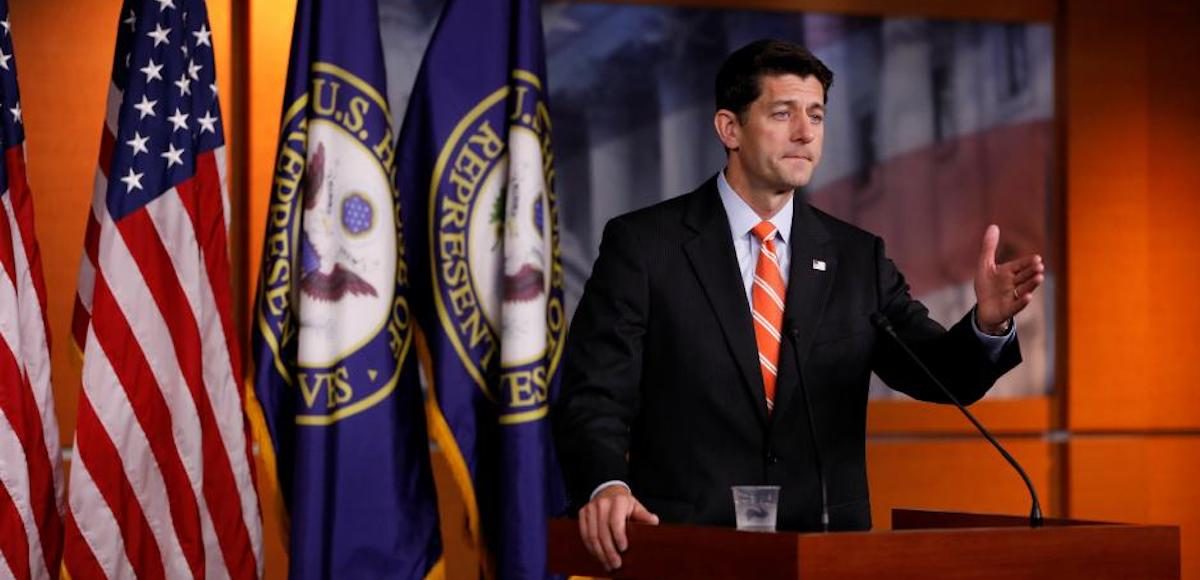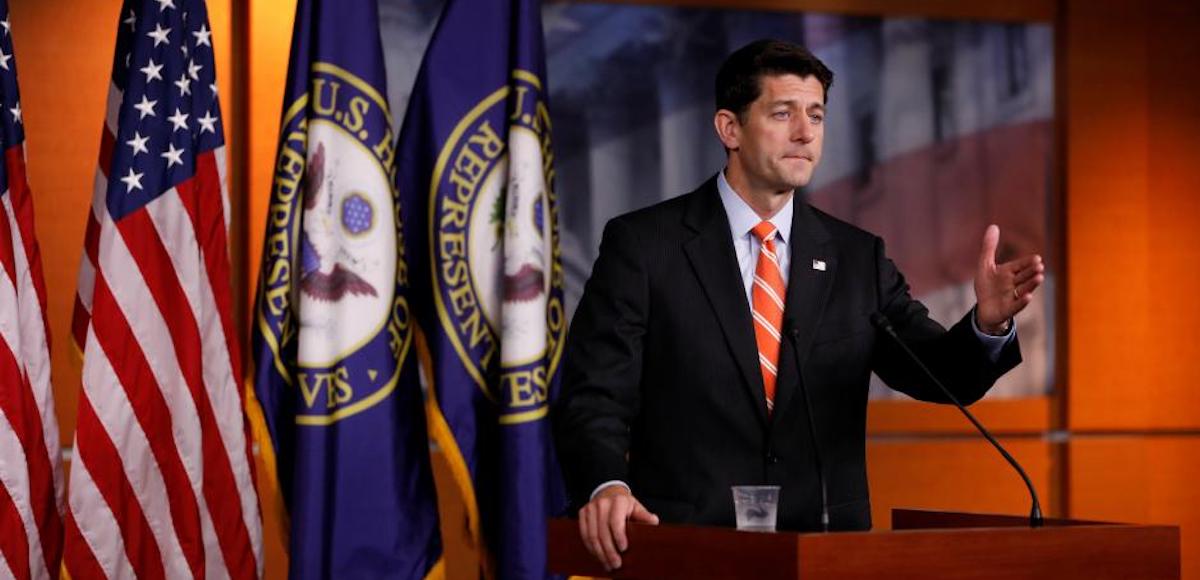 To be blunt, Republicans are heading in the wrong direction on fiscal policy. They have full control of the executive and legislative branches, but instead of using their power to promote Reaganomics, it looks like we're getting a reincarnation of the big-government Bush years.
As Yogi Berra might have said, "it's deja vu all over again."
Let's look at the evidence. According to the Hill, the Keynesian virus has infected GOP thinking on tax cuts.
Republicans are debating whether parts of their tax-reform package should be retroactive in order to boost the economy by quickly putting more money in people's wallets.
That is nonsense. Just as giving people a check and calling it "stimulus" didn't help the economy under Barack Obama, giving people a check and calling it a tax cut won't help the economy under Trump.
Tax cuts boost growth when they reduce the marginal tax rate on productive behavior such as work, saving, investment, or entrepreneurship. When that happens, people have an incentive to generate more income. And that leads to more national income, a.k.a., economic growth.
Borrowing money from the economy's left pocket and then stuffing checks (oops, I mean retroactive tax cuts) in the economy's right pocket, by contrast, simply reallocates national income.
Indeed, this is one of the reasons why the economy didn't get much benefit from the 2001 Bush tax cut, especially when compared to the growth-oriented 2003 tax cut. Unfortunately, Republicans haven't learned that lesson.
Republicans have taken steps in the past to ensure that taxpayers directly felt the benefits of tax cuts. As part of the 2001 tax cuts enacted by President George W. Bush, taxpayers received rebate checks.
The article does include some analysis from people who understand that retroactive tax cuts aren't economically beneficial.
…there are also drawbacks to making tax changes retroactive. …such changes would add to the cost of the bill, but would not be an effective way to encourage new spending and investments. "It has all of the costs of the tax cuts but none of the economic benefits," said Committee for a Responsible Federal Budget President Maya MacGuineas, who added that "you don't make investments in the rear-view mirror."
I'm not always on the same side as Maya, but she's right on this issue. You can't encourage people to generate more income in the past. If you want more growth, you have to reduce marginal tax rates on future activity.
By the way, I'm not arguing that there is no political benefit to retroactive tax cuts. If Republicans simply stated that they were going to send rebate checks to curry favor with voters, I'd roll my eyes and shrug my shoulders.
But when they make Keynesian arguments to justify such a policy, I can't help but get upset about the economic illiteracy.
Speaking of bad economic policy, GOPers also are pursuing bad spending policy.
Politico has a report on a potential budget deal where everyone wins…except taxpayers.
The White House is pushing a deal on Capitol Hill to head off a government shutdown that would lift strict spending caps long opposed by Democrats in exchange for money for President Donald Trump's border wall with Mexico, multiple sources said.
So much for Trump's promise to get tough on the budget, even if it meant a shutdown.
Instead, the back-room negotiations are leading to more spending for all interest groups.
Marc Short, the White House's director of legislative affairs, …also lobbied for a big budget increase for the Pentagon, another priority for Trump. …The White House is offering Democrats more funding for their own pet projects.
The only good news is that Democrats are so upset about the symbolism of the fence that they may not go for the deal.
Democrats show no sign of yielding on the issue. They have already blocked the project once.
Unfortunately, I expect this is just posturing. When the dust settles, I expect the desire for more spending (from both parties) will produce a deal that is bad news. At least for those of us who don't want America to become Greece (any faster than already scheduled).
Republican and Democratic congressional aides have predicted for months that both sides will come together on a spending agreement to raise spending caps for the Pentagon as well as for nondefense domestic programs.
So let's check our scorecard. On the tax side of the equation, we'll hopefully still get some good policy, such as a lower corporate tax rate, but it probably will be accompanied by some gimmicky Keynesian policy.
On the spending side of the equation, it appears my fears about Trump may have been correct and he's going to be a typical big-government Republican.
It's possible, of course, that I'm being needlessly pessimistic and we'll get the kinds of policies I fantasized about in early 2016. But I wouldn't bet money on a positive outcome.