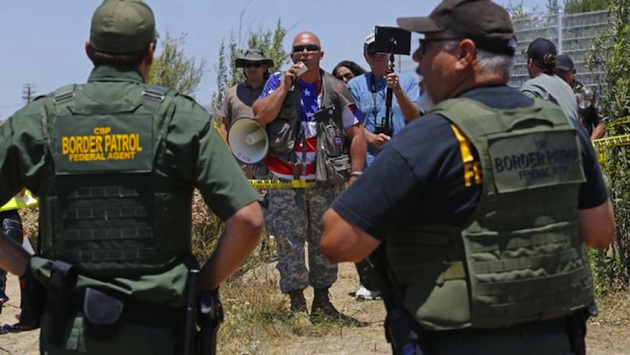 As if the results of the midterm elections weren't enough to persuade pundits, recent immigration polls have shown the American people oppose President Obama's plan to unilaterally grant millions of illegals amnesty via executive order. A pair of polls released this week ahead of Obama's announcement show the public has moved against such an act.
As usual, particularly in the case of immigration polling, the results get worse when the question is asked more plainly. We examined and explained the data on this topic in great detail. Pew Research, whom many proponents of Obama's plan love to cite as an authority, are notorious for forming the question in favor of a so-called "pathway to citizenship." However, with Pew Research releasing their final generic ballot poll showing Democrats with a 1-point lead right before Election Day, their rating on PPD's Pollster Scorecard has plummeted.
Regardless, we have seen as pretty clear trend on this issue for months, even prior to the border crisis. Even though the president said the border crisis over the summer "changed the politics of immigration," which is why he delayed action before the elections, the truth is that it was already opposed by a solid majority of Americans.
According to a new USA TODAY Poll, nearly half of respondents, 46 percent, say President Obama should wait for the new Republican-controlled Congress to act, while barely 40 percent say he should move forward. Of course, the question was worded in the following manner:
Should President Obama take executive action to deal with illegal immigration, or should he wait until January for the new Republican Congress?
The statement, obviously, insinuates that the president's actions would actually stop or "deal" with illegal immigration. They didn't ask "if the president should ignore the new Republican Congress and grant five million illegal immigrants amnesty?" now did they?
The poll also found lower levels of support for the Keystone XL pipeline than the average of polls, for instance, despite finding an overwhelming majority.
When asked, as they did in a recent Rasmussen Reports survey, if they "support the president's plan to protect up to five million illegal immigrants from deportation and give many of them legal work permits," a large majority of Americans say no.
In fact, 62 percent say they are absolutely opposed to the plan, and 56 percent continue to believe the federal government already isn't doing enough to send illegal immigrants back home. Further, 55 percent think Congress should challenge that action in court, even if it means stripping impacted illegal immigrants of their new status. You would never know this if you — say, I don't know — lived in D.C. or only read the Huffington Post.
"In fact, more Americans think immigration should be decreased than increased, and by a nearly two-to-one margin, 41 percent vs. 22 percent," Lydia Saad said regarding another recent Gallup survey.
Not surprisingly, the results of both polls are split down partisan lines, with Republicans and independents opposing the president's plan, while Democrats support it. However, the number of Democrats who are opposed is significant in both the USA TODAY Poll and the Rasmussen Reports survey, 28 percent and 31 percent, respectively.