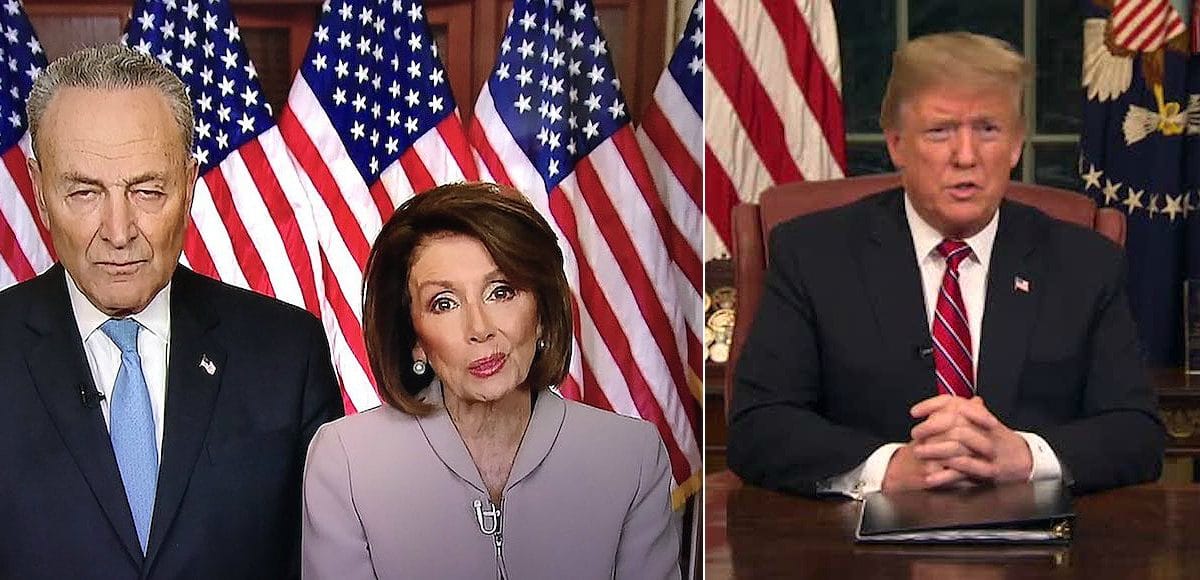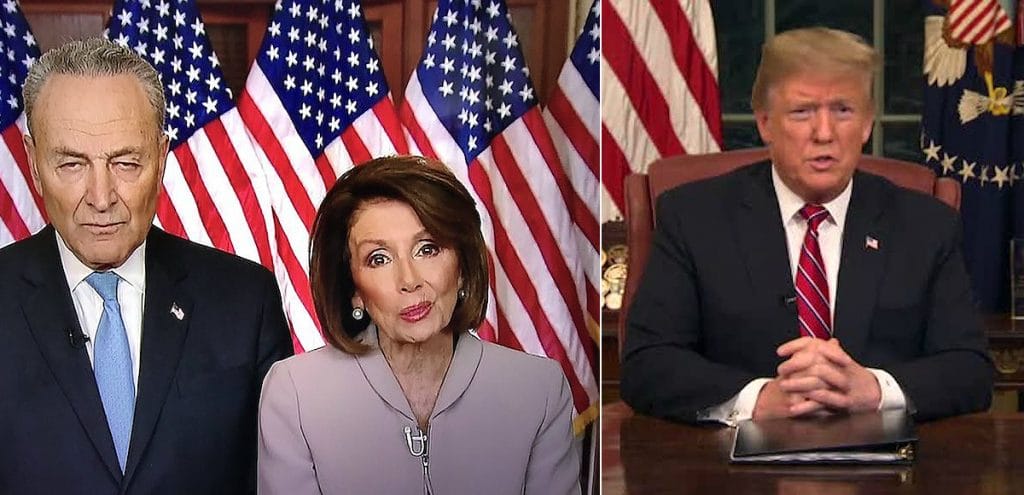 It's going to be a very frustrating two years for Americans who were hoping the new Congress would get to work on healthcare. The "negotiations" over border security have failed, leading to the longest partial government shutdown in history.
House Speaker Nancy Pelosi, D-Calif., is too weak to negotiate in good faith, and favors securing talking points for her party in 2020 over sound policy to protect American citizens and vulnerable migrants.
In constant fear of a far-left revolt, she is unwilling to compromise with President Donald Trump. The same is true of Senate Minority Leader Chuck Schumer, D-N.Y., though his position is not nearly as tenuous as his counterpart.
Democratic congressional leaders know it is easier to ensure their nominee has a broken promise to throw in the president's face in 2020. They view The Wall as the political equivalent of "read my lips, no new taxes."
On Thursday, Senator Lindsey Graham, R-S.C., released a statement calling on President Trump to use his emergency powers to secure funds to construct wall/border security funding.
The chairman of the Senate Judiciary Committee is widely known as a moderate compromiser, and yet he cited Speaker Pelosi's untenable position as the reason he decided to support the president's plan to declare a national emergency.
"Speaker Pelosi's refusal to negotiate on funding for a border wall/barrier — even if the government were to be reopened — virtually ends the congressional path to funding for a border wall/barrier," Senator Graham said. "It is time for President Trump to use emergency powers to fund the construction of a border wall/barrier."

Last week, Democratic sources on The Hill predominantly argued a wall on U.S. southern border with Mexico was ineffective, and "immoral." While they claim the party supports border security, they were unable to cite a single proposal on which they could begin to build a compromise.
This week, those same sources all but conceded defeat on the effectiveness of the barrier. The heads of the Department of Homeland Security (DHS), Customs and Border Patrol (CBP), the National Border Patrol Council and even Barack Obama's former border chief, all agreed with President Trump.
This week, those same sources acknowledged the party backed itself into an uncompromising corner. Since Donald Trump first announced his bid for the presidency, Democrats have argued a wall — and anyone who would support it — is racist.
It fired up their liberal base, despite their clear collective flipflop. Now, the party fears any compromise with the president will result in that fire being turned around on them.
Unsurprisingly, media outlets have not been honest with the American people. The president has repeatedly referred to corporate big media outlets as the "opposition party."
The coverage of the partial government shutdown and the border crisis continue to make that case for him.
In 2010, the Democratic Party was truly "shellacked" in a first-term incumbent midterm. The Republican Party netted 63 seats in the U.S. House and 6 seats in the U.S. Senate.
That was an undeniably historic outcome, and yet it was not covered as an electoral mandate. Barack Obama did not and was not expected to pivot to the middle like Bill Clinton, the last president to suffer such a significant first-term midterm defeat.
Media outlets characterized any and all GOP resistance to Mr. Obama's unpopular agenda as obstructionism and extremism. The new Congress was fully expected to compromise and break their campaign promises.
In 2014, the Republican Party unexpectedly gained another 13 seats in the lower chamber and another 9 seats in the upper chamber. Yet again, a truly historic electoral outcome not viewed or covered as a mandate.
The results of the 2016 presidential election — perhaps the most historic in our lifetime — were never accepted by the Democratic Party and corporate big media, let alone seen as a mandate from the voters.
Rhetoric aside, the 2018 midterm election was a split decision.
Democrats regained control only in the U.S. House, and underperformed expectations and historic averages elsewhere. Historically, the 40-seat net gain in lower chamber was a very average shift for a first-term incumbent president's party.
The only truly historic outcome was in the U.S. Senate, which Democrats failed to retake. Republicans expanded their majority in the upper chamber by gaining the most seats for a first-term incumbent midterm since 1962.
Yet, a rather underwhelming result in one chamber has been portrayed as an electoral mandate since Election Night.
Worth noting, swing state voters overwhelmingly supported the president's immigration agenda. Wall Street might not be able to buy as many hearts and minds as they thought, but corporate big media narratives are always for sale.
Democratic congressional leaders have no interest in governing, and for news outlets to pretend otherwise is inconsistent and disingenuous.
You Might Also Like