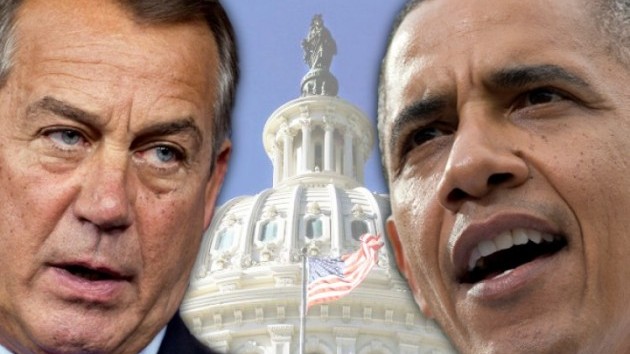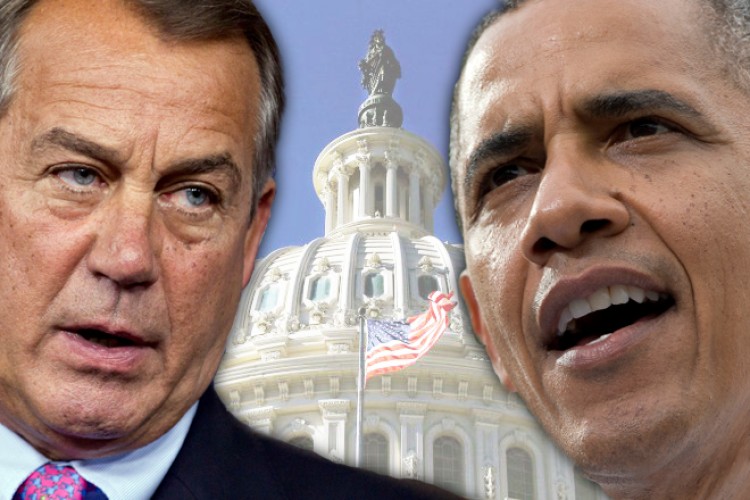 House Speaker John Boehner announced Wednesday he plans to file suit against President Obama over what even prominent liberals have said are repeated abuses of executive power.
"This is not about impeachment. It's about him faithfully executing the laws of this country," Boehner said.
The speaker alleged that the president not only has ignored the law but "brags about it," decrying what he described as "arrogance and incompetence."
Boehner had been deciding whether he would file a lawsuit in recent days, sharing the concerns of the majority of Americans who now feel that Obama exceeded his constitutional authority with various executive actions. Despite losing a recent Supreme Court decision, the Obama administration plans to go forward with their unilateral, unprecedented EPA rules to control sectors making up the U.S. energy grid.
The lawsuit has not yet been filed. But asked Wednesday whether he is planning to make good on his threat, Boehner made clear he would.
"I am," he responded when asked by the media at his press conference.
"My view is the president has not faithfully executed the laws," he said. "What we have seen clearly over the last five years is an effort to erode the power of the Legislative Branch."
Then, in a memo to House Republicans sent later Wednesday, Speaker Boehner said he plans to bring legislation authorizing the suit to the House floor in July, noting that Obama's executive actions could shift the "balance of power decisively and dangerously" in favor of the White House, resulting in an American government whose president has "king-like authority."
During hearings conducted back in February, Jonathan Turley, a prominent liberal law professor, testified to President Obama's many instances of executive overreach, warning that the president's actions on immigration and various other issues have done more to destroy the balance of power than any other president before him. Following those hearings, South Carolina Rep. Tom Rice led a legislative counter-attack on the "lawlessness" of the Obama presidency, dubbed the Stop This Overreaching Presidency, or the S.T.O.P. resolution.
Boehner also cited Obama's overreach on health care policy, energy, foreign policy and education.
"On one matter after another during his presidency, President Obama has circumvented the Congress through executive action, creating his own laws and excusing himself from executing statutes he is sworn to enforce — at times even boasting about his willingness to do it, as if daring the America people to stop him," he wrote.
Republicans have also sounded the alarm on the many unilateral changes to the implementation of ObamaCare, which have been done with the sole purpose to postpone millions of cancellations and higher premiums until after both the 2014 and 2016 elections.
White House Press Secretary Josh Earnest attacked Republican leadership for what he characterized as a "taxpayer-funded lawsuit against the president of the United States for doing his job." Since the president's last ill-received State of the Union Address, the Obama administration has taken the blatant position that he planned to circumvent the law and lawmakers whenever possible, claiming he has "a pen and a phone" and he's not afraid to use it without congressional approval.
"It seems that Republicans have shifted their opposition into a high gear," he said. "Frankly, it's a gear that I didn't know previously existed."
Prior to Boehner's announcement, or in other words before she even knew what she was criticizing, House Minority Leader Nancy Pelosi scoffed at the idea of fighting for the separation of powers outlined in the Constitution.
"I make of it as subterfuge," she said. "They're doing nothing here. So they have to give some aura of activity."
The decision by Boehner to sue Obama isn't only his to make, as the measure still would have to be approved by a group of House leaders, and then the entire House. The plaintiff in the lawsuit would be the House of Representatives, itself.