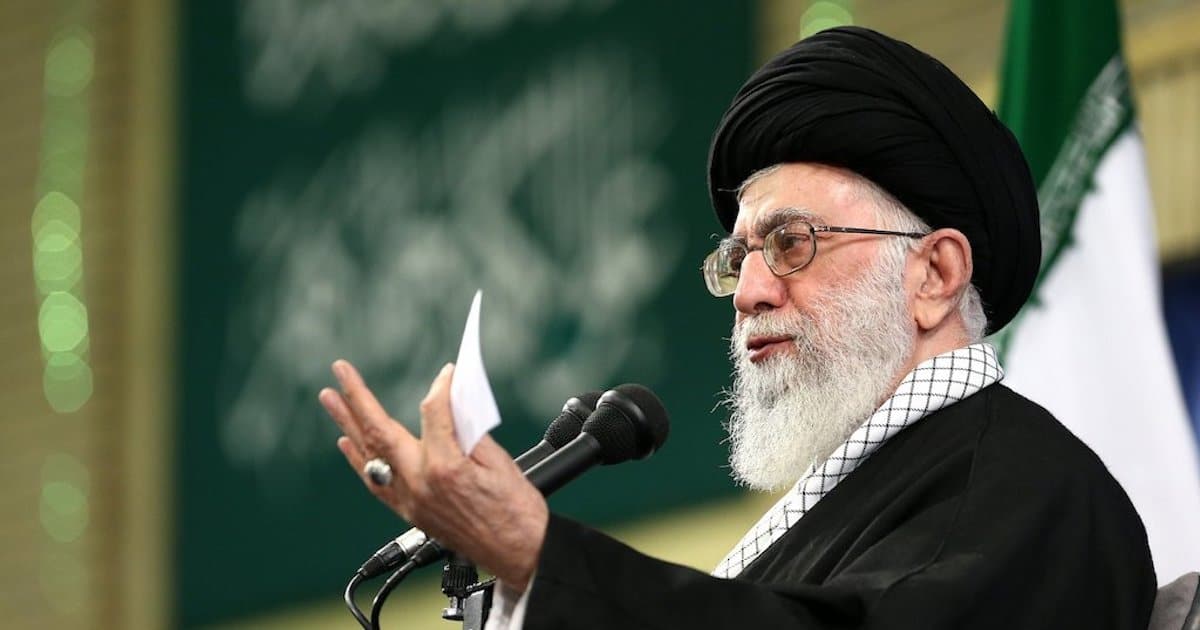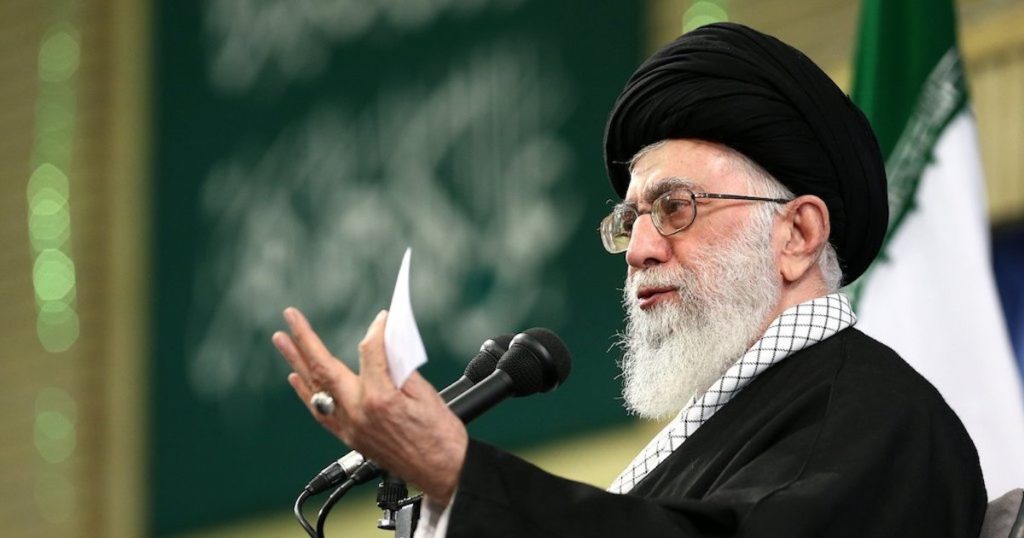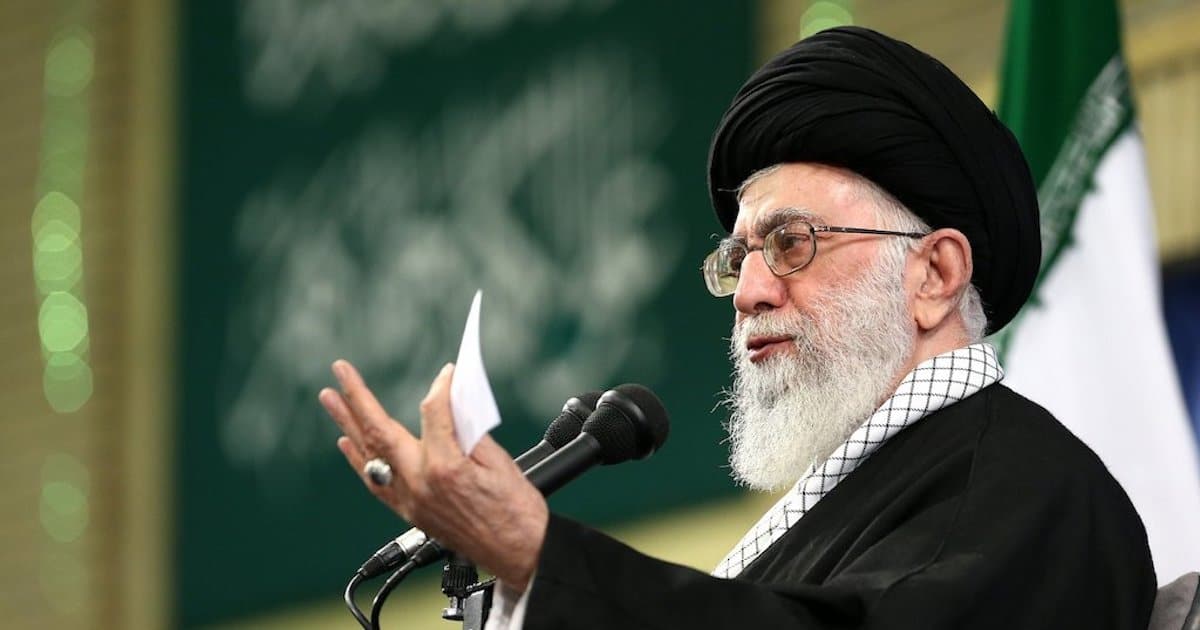 Iran protests continued for a third day, with the crowd denouncing clerical rulers and Supreme Leader Ayatollah Ali Khamenei during a brutal crackdown. Riot police were deployed on Monday and hit protestors with batons as the demonstrators showed, "Don't beat them!"
Video showed students outside universities in the cities of Isfahan and in Tehran chanting "Clerics get lost!" among other chants. Riot police could be seen getting into offensive positions.
Numerous other videos posted late on Sunday recorded gunfire in Tehran's Azadi Square. Wounded protestors were being carried and security personnel ran holding rifles. Riot police hit protesters with batons as people shouted "Don't beat them!"
While People's Pundit Daily (PPD) could not immediately authentic the footage, images also showed wounded people being carried out of the protests and pools of blood on the street.
In an statement on state media, law enforcement in Tehran denied shooting protestors.
"At protests, police absolutely did not shoot because the capital's police officers have been given orders to show restraint," Tehran police chief Hossein Rahimi said.
Demonstrations were sparked after Iran admitted Saturday its military shot down UIA Flight 752 bound for Kiev, killing all 176 aboard. While the regime called it a "disastrous mistake", the admission came after three days of denials and mounting international pressure.
On Saturday, protestors were calling for the death of Supreme Leader Ayatollah Ali Khamenei, despite risk of execution.
The crowd—furious over the regime's handling of Ukraine International Airlines (UIA) Flight 752—defended U.S. President Donald J. Trump and called Qassem Soleimani a "murderer."
"They are lying that our enemy is America, our enemy is right here," a group of protesters outside a university in Tehran chanted, according to video clips posted on Twitter.
In his latest tweet, the president wrote that he couldn't care less if the new sanctions force Iran to the negotiation table, but that he would not allow the regime to obtain a nuclear weapon and warned against killing protestors.
"National Security Adviser suggested today that sanctions & protests have Iran 'choked off', will force them to negotiate. Actually, I couldn't care less if they negotiate. Will be totally up to them but, no nuclear weapons and 'don't kill your protesters.'"
As has been the case over the last few days, the president posted the tweet in both English and Persian.
As People's Pundit Daily (PPD) was among the first to report, U.S. officials believed the plane was accidentally shot down by Iran, specifically using the Russian-designed Tor missile system, also known by NATO code name the SA-15 Gauntlet.
"They killed our elites and replaced them with clerics," university protestors chanted. The chant is a reference to Iranian students aboard the plane returning to studies in Canada.
U.S. Pentagon sources noted that the system would have been turned on after the Iranian missile attack on Wednesday morning if Tehran anticipated a U.S. military response. Tehran claimed the ballistic missile attack was retaliation for the death of Islamic Revolutionary Guard Corps (IRGC) Quds Force Major-General Qassem Soleimani.
In October, Soleimani met with and instructed Shi'ite militia allies in Iraq to escalate attacks against U.S. targets as part of an elaborate strategy to redirect rising public outrage away from Iran and toward the United States.
Nearly two months ago, Iran massacred at least hundreds of citizens protesting gas prices, with some estimates as high as 1,500. People participating in the Iran protests are taking an enormous risk not only by protesting but also calling for the death of Ayatollah Ali Khamenei.
Iran has also been plagued by protests against Iranian intervention in Iraq and Lebanon. Before his death, Soleimani had instructed Shi'ite militias in Iraq to escalate attacks on U.S. targets as part of an elaborate strategy to redirect rising public outrage away from Iran and toward the United States.