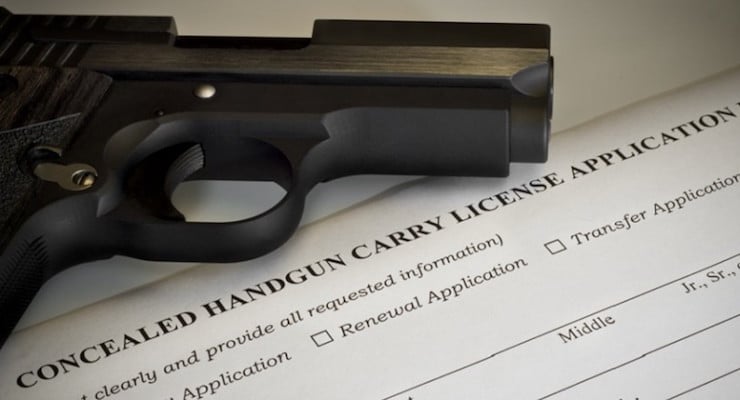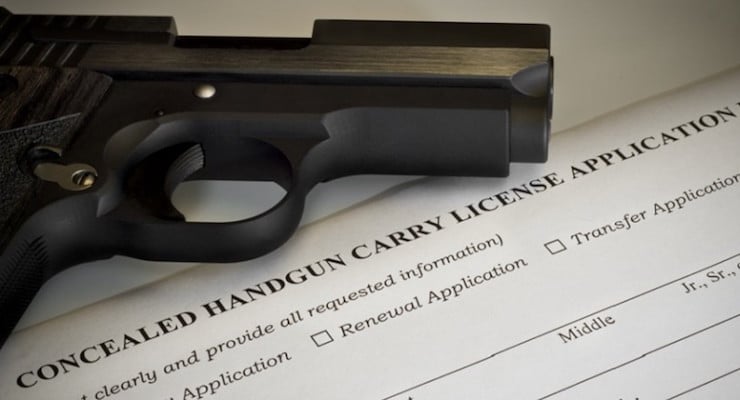 I recently wrote about gun control, noting how there's less murder in demographically similar U.S. states than there is in matching Canadian provinces.
This is one of the reasons why I'm optimistic about protecting the Second Amendment. The empirical evidence is so strong that law-abiding people are safer in well-armed societies.
But let's see how the rest of the world is faring on this issue.
Let's start with a story from Switzerland, a nation that has a very strong tradition of gun rights.
Switzerland is becoming safer. Police recently flagged up that crime rates fell by 7% in 2015, reaching a seven-year low. In 2014, homicide was actually at its lowest level in 30 years. …A survey by swissinfo.ch shows gun permit applications were up almost everywhere in Switzerland in 2015.
Hmmm…, more guns and less crime. The person who slapped the headline on the story seems to think it's a mystery why that relationship exists.
But anybody capable of passing my IQ test for criminals and liberals understands that the title should be changed to "Lower crime because Swiss have more guns" or something like that.
The article also includes a section on Switzerland's gun culture.
Switzerland has one of the highest gun ownership rates in the world because of its militia army. The defence ministry estimates that some two million guns are in private hands in a population of 8.3 million. An estimated 750,000 of those guns have been recorded in a local register. Under the militia system soldiers keep their army-issue weapons at home. Voters in recent years have rejected tighter gun controls. In 2011, voters rejected a proposal to restrict access to guns by banning the purchase of automatic weapons and introducing a licensing system for the use of firearms.
Ah, those sensible Swiss voters. Not only are they against tax hikes and regulatory intervention, but they also reject licensing and support the right to purchase automatic weapons.
Now let's travel Down Under and see what happens when a government takes the wrong approach to guns.
Hillary Clinton says "Australia is a good example"… The man Clinton wants to succeed, Barack Obama, noted, "Australia … imposed very severe, tough gun laws.  And they haven't had a mass shooting since." …Maybe it's time to tell the president and his likely successor that the policies they so admire have been largely flouted… Clinton and Obama tout a 1996 "gun buyback" that was actually a compensated confiscation of self-loading rifles, self-loading shotguns, and pump-action shotguns in response to the Port Arthur mass shooting. The seizure took around 650,000 firearms out of civilian hands and tightened the rules on legal acquisition and ownership of weapons going forward. …What the law couldn't do—what prohibitions can never accomplish—was eliminate demand for what was forbidden. …The Sporting Shooters' Association of Australia estimates compliance with the "buyback" at 19 percent. Other researchers agree. In a white paper on the results of gun control efforts around the world, Franz Csaszar, a professor of criminology at the University of Vienna, Austria, gives examples of large-scale non-compliance with the ban. He points out, "In Australia it is estimated that only about 20% of all banned self-loading rifles have been given up to the authorities."
There is one group benefiting from the attempted gun ban. Criminal gangs are big winners.
"Australians may be more at risk from gun crime than ever before with the country's underground market for firearms ballooning in the past decade," the report added. "[T]he national ban on semi-automatic weapons following the Port Arthur massacre had spawned criminal demand for handguns." …Once you enable organized crime, there are no boundaries. Australia's criminal gangs supply not just pistols, but weapons up to and including rocket launchers—some of which may have ended up in terrorist hands. …like American bootleggers who supplemented smuggled booze with bathtub gin, Australia's organized criminal outfits have learned the joy of DIY production. …Australia will have to live with the rise in organized crime for years to come.
Such a disappointment that Australia, which is a role model on some issues, is so anti-civil rights when it comes to guns.
Now let's travel to France, where there are at least one person doesn't think it's a good idea to let terrorists be the only ones with guns.
The leader of the rock band playing the Bataclan in Paris the night ISIS terrorists killed 90 in the concert hall three months ago ripped French gun control laws and urged "everybody" to get a gun. "I can't let the bad guys win," said Jesse Hughes of Eagles of Death Metal. …Speaking in a sometimes tearful interview to iTele, Hughes added, "Did your French gun control stop a single fu—– person from dying at the Bataclan? And if anyone can answer yes, I'd like to hear it, because I don't think so."
Amen. It's downright bizarre that European politicians think it's a good idea for citizens to be disarmed while crazies get to stock up on weapons.
Now let's turn to America, where New Jersey (again) is a national embarrassment.
A New Jersey actor faces 10 years in prison for firing a prop pellet gun while filming an independent film. Carlo Goias, who uses the stage name Carlo Bellario, was charged with firing the fake gun without a state gun permit as part of the Garden State's insanely strict gun laws. In New Jersey, all guns require a state permit, even non-lethal airsoft guns like the one Goias was using. …just seeing Goias pretending to fire from a car window prompted neighborhood residents to call the police. "I pretended to shoot out the window; they were going to dub in the sound later," Goias told the Associated Press. "We get back, and within a couple of minutes we're surrounded by cop cars." …being sent away for 10 years over a fake gun is a reminder of just how absurd New Jersey's gun laws still are.
Speaking of gun control, here's radio shock jock Howard Stern making mostly sensible comments on the right to keep and bear arms.
[brid video="33764″ player="2077″ title="Howard Stern Defends the Second Amendment "The Great Equalizer""]
It's a bit disappointing that he supports a national gun registry, but I assume that's because he doesn't realize that the left supports registration primarily as a predicate for gun confiscation.
But he atones for that error by mocking leftists who have personal (and well-armed) security guards. Gee, I wonder if we might have an example of such a person.
And it's also good that Howard mentions that most cops support gun rights, something that we see in the polling data.
[mybooktable book="global-tax-revolution-the-rise-of-tax-competition-and-the-battle-to-defend-it" display="summary" buybutton_shadowbox="true"]