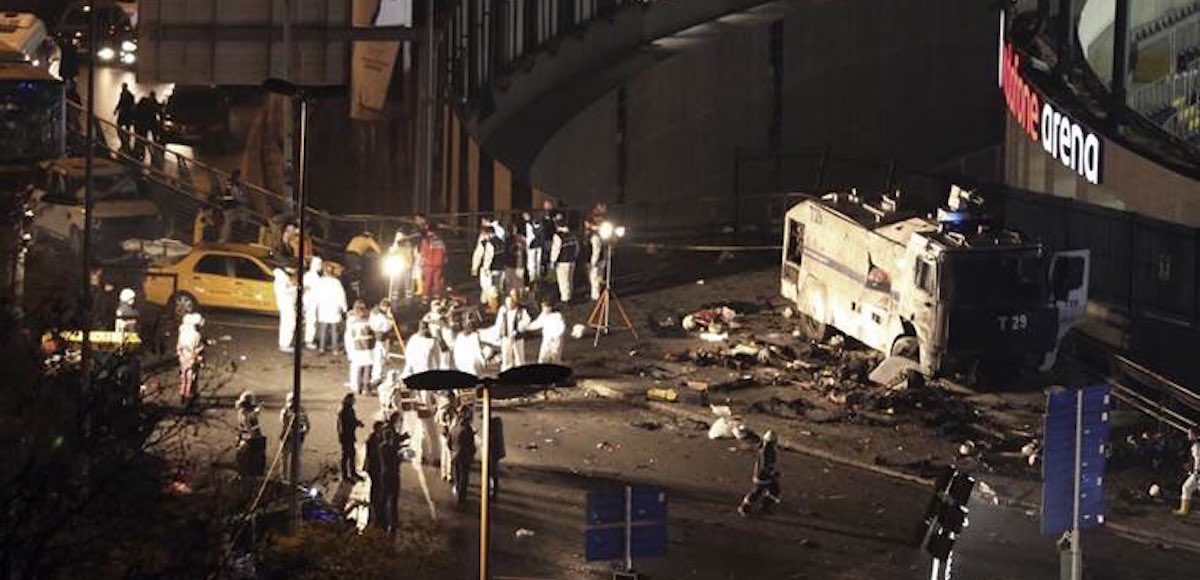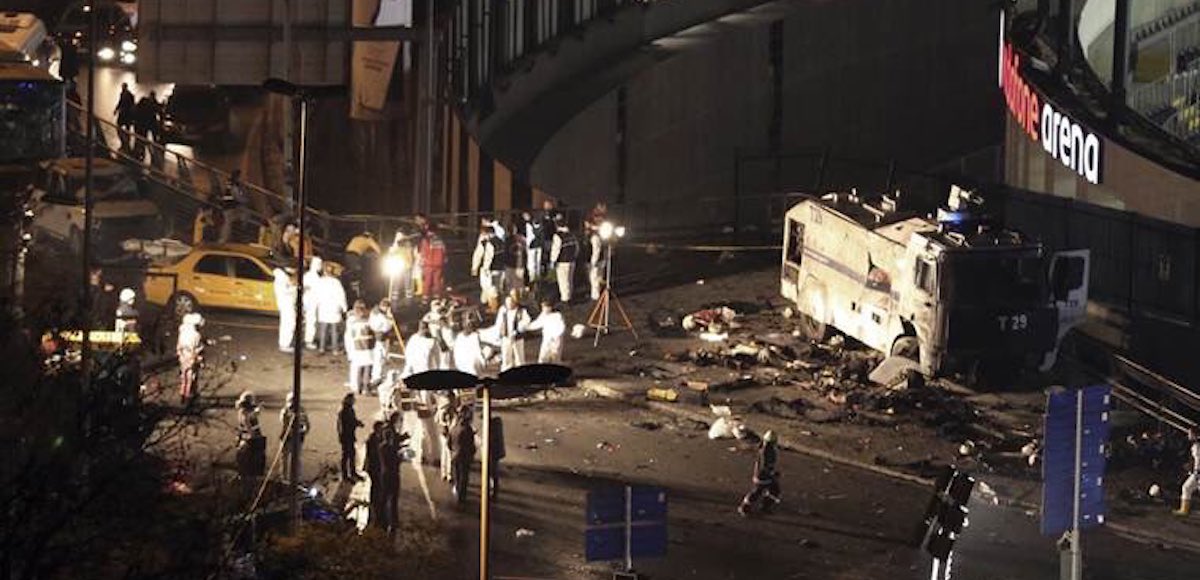 Whenever there's a terrorist attack, I automatically feel a combination of anger, horror, and sadness. Like all normal people. But it's then just a matter of time before I also begin wonder whether we'll learn that the dirtbag terrorist was financed by welfare.
Which is an understandable reaction since that's now the normal pattern. Over and over and over and over and over again, we learn that taxpayers were supporting these murderous losers while they plotted and planned their mayhem.
And it's not random. They're actually told by hate-filled Imams to sign up for handouts. And European courts protect terrorist households that use welfare to finance death and destruction.
It's gotten to the point where I even created a special terror wing in the Moocher Hall of Fame.
And it's happened again. The piece of human filth who murdered 22 people at a concert in Manchester was able to finance his terrorism with handouts from the British government.
The Telegraph has some of the odious details about tax-financed death and destruction.
Salman Abedi is understood to have received thousands of pounds in state funding in the run up to Monday's atrocity even while he was overseas receiving bomb-making training. Police are investigating Abedi's finances, including how he paid for frequent trips to Libya where he is thought to have been taught to make bombs at a jihadist training camp. …Abedi's finances are a major 'theme' of the police inquiry amid growing alarm over the ease with which jihadists are able to manipulate Britain's welfare and student loans system to secure financing. One former detective said jihadists were enrolling on university courses to collect the student loans "often with no intention of turning up".
But he probably accessed other types of benefits as well, particularly since he never worked and had plenty of cash.
…the Department for Work and Pensions refused to say if Abedi had received any benefits, including housing benefit and income support worth up to £250 a week, during 2015 and 2016. …Abedi, 22, never held down a job, according to neighbours and friends, but was able to travel regularly between the UK and Libya. Abedi also had sufficient funds to buy materials for his sophisticated bomb while living in a rented house in south Manchester. Six weeks before the bombing Abedi rented a second property in a block of flats in Blackley eight miles from his home, paying £700 in cash. He had enough money to rent a third property in the centre of Manchester from where he set off with a backpack containing the bomb. Abedi also withdrew £250 in cash three days before the attack and transferred £2,500 to his younger brother Hashim in Libya
Time for another example. Remember the piece of human garbage in London who mowed down some innocent people with his car before murdering a policeman?
Well, he also was subsidized by taxpayers.
Khalid Masood, the radical ISIS terrorist responsible for London's Westminster terror attack, did not have a job and was receiving government benefits before engaging in his attack. …Masood had a violent criminal history, including several knife attacks. …Terrorists receiving government welfare is a common theme discovered in many post-terror attack investigations.
Seems like Abedi and Masood should have had their own episode of "Benefits Street."
There are also new reports on welfare-subsidized terror from continental Europe.
A story in USA Today offers a depressing summary.
Governments across Europe have accidentally paid taxpayer-funded welfare benefits such as unemployment funds, disability pensions and housing allowances to Islamic State militants who have used the money to wage war in Iraq and Syria, authorities and terrorism experts say. Danish officials said this week that 29 citizens were given $100,000 in public pension benefits because they were considered too ill or disabled to work, and they then fled to Syria to fight for the radical group. …Other countries that also have paid benefits to Islamic State fighters…It took eight months before welfare authorities cut off benefits paid to a Swedish national who had joined the terror group in its Syrian stronghold Raqqa. …Authorities concluded that several of the plotters in the Brussels and Paris terror attacks that killed 162 people in 2015 and 2016 were partly financed by Belgium's social welfare system while they planned their atrocities. …radical Islamic cleric Anjem Choudary, who was jailed for terrorist activities, urged followers to claim "jihadiseeker's allowance" — a reference to the nation's welfare system. His phrase echoes a manual released by the militant group in 2015. How to Survive in the West: A Mujahid Guide advises that "if you can claim extra benefits from a government, then do so."
By the way, I don't know whether to laugh or cry about the Belgian government's response.
Are they reducing the welfare state? Of course not.
But you'll be happy to know that imprisoned radicals lose access to the government teat.
Philippe de Koster, director of Belgium's agency that fights money laundering and terrorism financing, said steps have since been taken to prevent that from happening again. For example, those convicted of terrorism can no longer receive benefits while in jail.
I've already written about welfare-subsidized terrorism in the Nordic nations.
Here's another story about developments in Scandinavia.
The report examined hundreds of individuals who left to join extremist groups such as Islamic State (IS, formerly ISIS/ISIL) between 2013 and 2016. Commissioned at the request of the Financial Supervisory Authority, it has found that the majority was still receiving living allowance, child benefit, maintenance support and parental benefits while abroad, having other people handle their mail to make it look like they were still at home.
The problem seems especially acute in Sweden.
Close to every person who left Sweden to fight for terror groups in the Middle East received welfare to support themselves abroad, according to a new government report. A study of 300 Swedish citizens who fought in Syria and Iraq between 2013 and 2016 shows jihadis are getting increasingly good at getting away with welfare fraud. The individuals often use a person in Sweden to handle paperwork and create the illusion that they're still in the country. …The most attractive option are government loans to study abroad. The loans are easy to get and thousands of dollars are paid out at once. …The Danish Security and Intelligence Service (PET) recently identified several cases of Danish citizens receiving early pension because they were deemed too sick or disabled to work. They later left the country to fight for Islamic State while the payments continue to get deposited into their accounts. …PET has tried to cut off the benefits since 2014, but current legislation doesn't allow the payment agency to cut early pensions simply because the recipient is believed to be a terrorist.
Let's close with something that it either astounding or depressing, or actually both. All of the examples cited above are nations with bloated welfare states. Governments in all those countries consume more than 40 percent of economic output, and more than 50 percent of GDP in some cases.
Belgium is in that latter category, yet one official actually said that it was very difficult to fight terrorism "due to the small size of the Belgian government."
To me, this is a reminder that the natural incompetence of government becomes worse the bigger it gets.