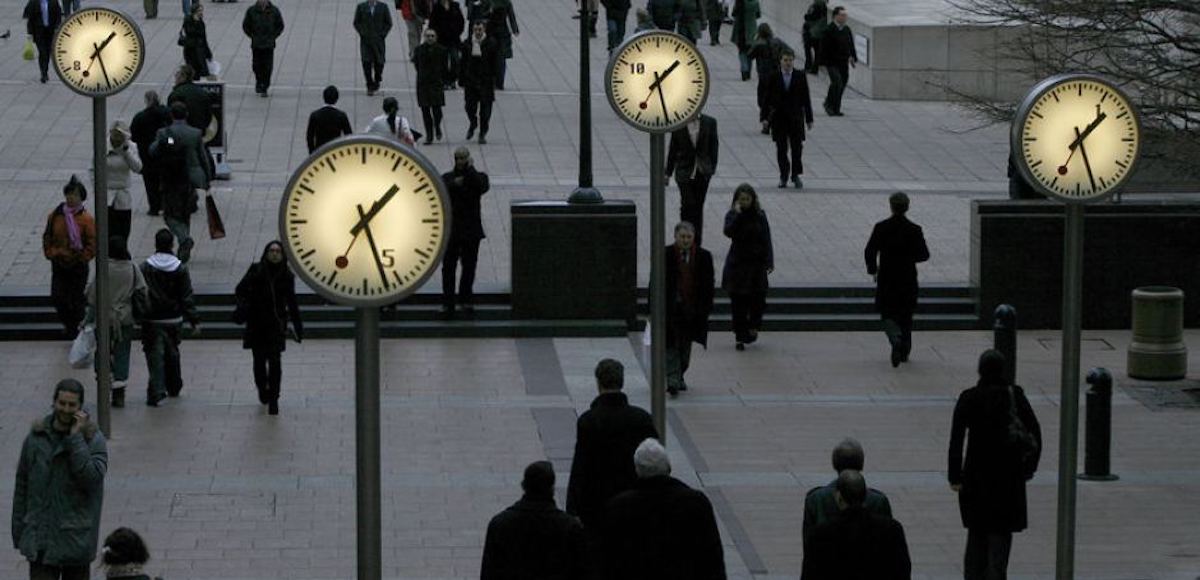 I fully agree with my leftist friends who say that corporations want to extract every penny they can from consumers. I also (mostly) agree with them when they say corporations are soulless entities that don't care about people.
But after they're done venting, I then try to educate them by pointing out that the only way corporations can separate consumers from their money is by vigorously competing to provide desirable goods and services at attractive prices.
Moreover, their "soulless" pursuit of those profits (as explained by Walter Williams) will lead them to be efficient and innovative, which boosts overall economic output.
Moreover, in a competitive market, it's not consumers vs. corporations, it's corporations vs. corporations with consumers automatically winning.
Mark Perry of the American Enterprise Institute makes a very valuable point about what happens in a free economy.
Comparing the 1955 Fortune 500 companies to the 2017 Fortune 500, there are only 59 companies that appear in both lists (see companies in the graphic above). In other words, fewer than 12% of the Fortune 500 companies included in 1955 were still on the list 62 years later in 2017, and more than 88% of the companies from 1955 have either gone bankrupt, merged with (or were acquired by) another firm, or they still exist but have fallen from the top Fortune 500 companies (ranked by total revenues).
It's not just the Fortune 500.
…corporations in the S&P 500 Index in 1965 stayed in the index for an average of 33 years. By 1990, average tenure in the S&P 500 had narrowed to 20 years and is now forecast to shrink to 14 years by 2026. At the current churn rate, about half of today's S&P 500 firms will be replaced over the next 10 years.
Here's Mark's list of companies that have stayed at the top of the Fortune 500 over the past 62 years.
Mark then offers an economic lesson from this data.
The fact that nearly 9 of every 10 Fortune 500 companies in 1955 are gone, merged, or contracted demonstrates that there's been a lot of market disruption, churning, and Schumpeterian creative destruction over the last six decades. It's reasonable to assume that when the Fortune 500 list is released 60 years from now in 2077, almost all of today's Fortune 500 companies will no longer exist as currently configured, having been replaced by new companies in new, emerging industries, and for that we should be extremely thankful. The constant turnover in the Fortune 500 is a positive sign of the dynamism and innovation that characterizes a vibrant consumer-oriented market economy.
He also emphasizes that consumers are the real beneficiaries of this competitive process.
…the creative destruction that results in the constant churning of Fortune 500 (and S&P 500) companies over time is that the process of market disruption is being driven by the endless pursuit of sales and profits that can only come from serving customers with low prices, high-quality products and services, and great customer service. If we think of a company's annual sales revenues as the number of "dollar votes" it gets every year from providing goods and services to consumers… As consumers, we should appreciate the fact that we are the ultimate beneficiaries of the Schumpeterian creative destruction that drives the dynamism of the market economy and results in a constant churning of the firms who are ultimately fighting to attract as many of our dollar votes as possible.
Incidentally, Mark did this same exercise in 2014 and 2015 and ascertained that there were 61 companies still remaining on the list.
So creative destruction apparently has claimed two more victims.
Or, to be more accurate, the needs and desires of consumers have produced more churning, leading to greater material abundance for America.
I'll close with two points.
All of which explains why I want separation of business and state.
The bottom line is that an unfettered market produces the best results for the vast majority of people. Yes, people are greedy, but that leads to good outcomes in a capitalist environment.
But we get awful results if cronyism is the dominant system, and that seems to be the direction we're heading in America.
P.S. Even when corporations try to exploit people in the third world, the pursuit of profits actually results in better lives for the less fortunate.