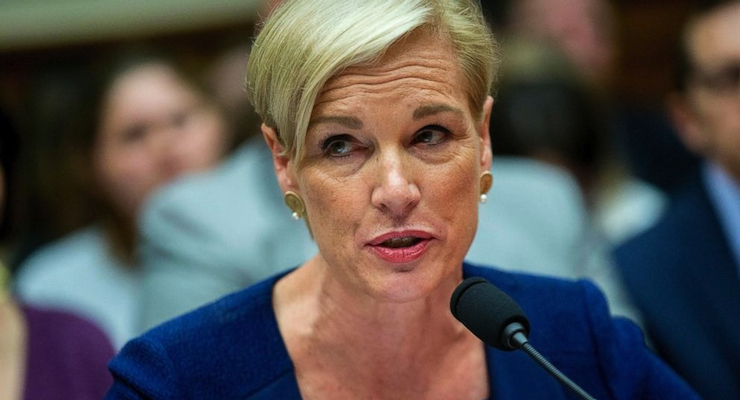 House Speaker Paul Ryan, R-Wis., said Thursday that Republicans will move to defund Planned Parenthood with the same legislation they will use to repeal ObamaCare. Speaker Ryan, who made the announcement during a news conference on Capitol Hill, will be the latest to try what many congressional Republicans have for years.
However, the political will to do so has never been higher since the a series of videos revealed the group engaged in a practice they have repeatedly denied they do as a matter of policy. Undercover footage released by the pro-life Center for Medical Progress showed Planned Parenthood Federation of America's Senior Director of Medical Services Dr. Deborah Nucatola describing exactly how Planned Parenthood sells the body parts of aborted babies.
The sale or purchase of human fetal tissue is a federal felony punishable by up to 10 years in prison and a fine of up to $500,000 (42 U.S.C. 289g-2). But Dr. Nucatola admits as she callously chomps on a salad that she and others at the organization use partial-birth abortions to supply intact body parts.
"It's likely no accident that this attack was launched the day after Vice President-elect Mike Pence, a long-time opponent of Planned Parenthood, held a closed-door meeting with Speaker Ryan and the Republican leadership," Cecile Richards, president of Planned Parenthood Action Fund, said.
A battle over federal funding for Planned Parenthood led to a 16-day government shutdown in 2013, but Democrats and President Barack Obama fell on their sword in defense of the group. While Big Media pundits said the shutdown could cost Republicans the House and chance to take over the U.S. Senate, they went on to win the largest midterm election victory in decades.
Republicans also point to the Hyde Amendment, which prohibits taxpayer dollars be used to fund abortions unless they are needed to preserve the life of the mother or are caused by rape. The group argues that their federal funding is used strictly to provide services outside of abortion such as preventive health care, birth control, pregnancy tests and breast cancer screening (mammograms).
However, critics note that much of the group's claims, including that they conduct mammograms, have been thoroughly debunked. Further, with federal funding they are able to use other privately raised funds for abortions, thereby funding the process indirectly. In fact, representatives of the group themselves have been caught on tape admitting they do not offer claimed services.
"We don't provide those services whatsoever," admits a staffer at Planned Parenthood of Arizona. "We actually don't have a, um, mammogram machine, at our clinics," another employee at Planned Parenthood's Comprehensive Health Center in Overland Park, Kansas, flat-out admitted.
"For so long, Planned Parenthood has touted that they are a provider of mammogram services," said former Planned Parenthood Director Abby Johnson. "This is just one of the lies that Planned Parenthood uses to draw people into their clinics. Planned Parenthood is not able to provide quality services on their own, so they are forced to lie to the public about services they don't provide — and mammograms are just one of those services."
Still, aided by Big Media, Democrats continue to make these claims and defend the group.
"This is a priority for the Republicans," said House Minority Leader Nancy Pelosi. "So I just would like to speak individually to women across America: this is about respect for you, for your judgment about your personal decisions in terms of your reproductive needs, the size and timing of your family or the rest, not to be determined by the insurance company or by the Republican ideological right-wing caucus in the House of Representatives."
According to its 2013-2014 annual report, Planned Parenthood received $528.4 million dollars in taxpayer federal funding for the year ending June 30, 2014. During the same year, the organization performed 327,653 abortions.