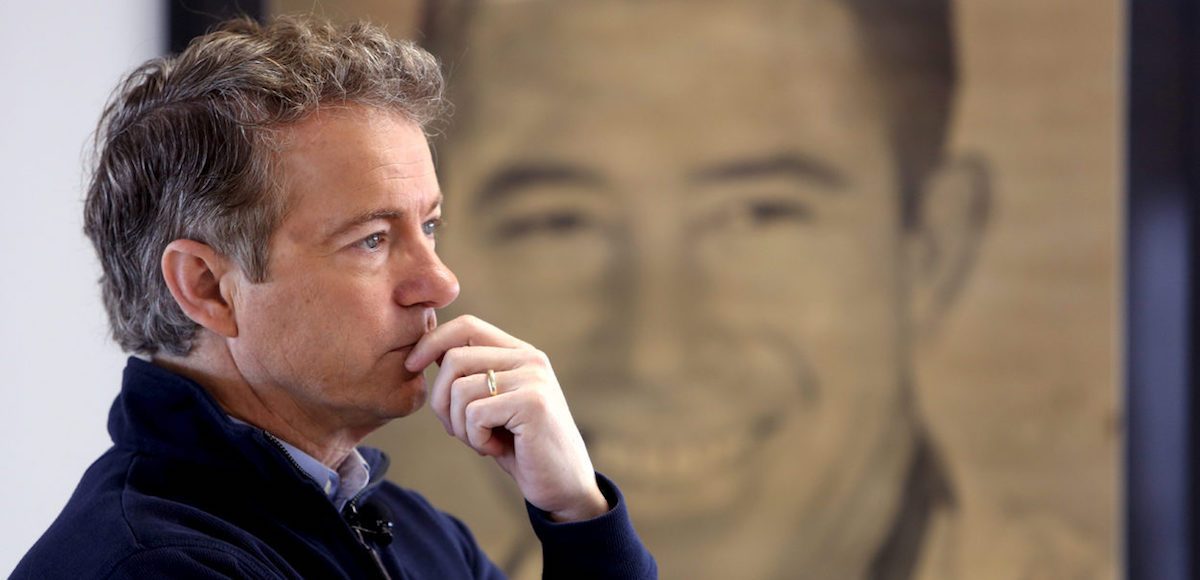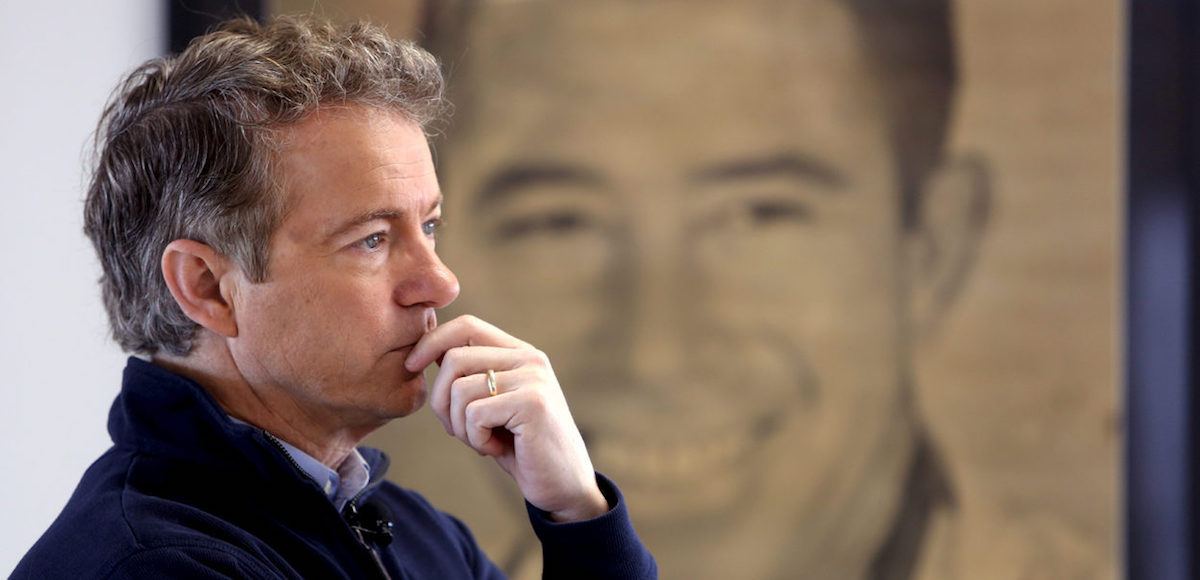 Sen. Rand Paul, R-Kty., said "several sources" have told him that members of the Obama administration spied on him and other political opponents. The libertarian-leaning defender of privacy rights requested information from the intelligence community on whether he was surveilled, and asked President Donald J. Trump to "promptly investigate" the allegations in a formal probe.
"We've had several people come to us and say that it happened. I don't have access to that information, but I've been very concerned that too many Americans' information is being culled through without a warrant," he told Breitbart News.
If true that political motivations were behind the surveillance, it would amount to a scandal that dwarfs Richard Nixon's Watergate. Sen. Paul previously wrote a letter dated April 10 asking President Trump whether his name or the names of his congressional colleagues, their staffs or campaigns, were included in queries or searches of intelligence databases. He also asked if their identities were unmasked in any intelligence reports or documents.
"We have several sources telling us that members of the Obama administration were looking at politicians, particularly who were running for office," Sen. Paul said previously at a CATO Institute speech.
Reports indicate Obama's former national security advisor Susan Rice was at least behind the unmasking of her successor, Lt. Gen. Michael Flynn, who was fired by President Trump after it was revealed he misled Vice President Mike Pence about a conversation he had with Russian Ambassador Sergei Kisylak. That information was illegally leaked to the Washington Post.
"How did General Flynn's conversation get reported? They keep using the word incidental. Don't let that let your guard down. There's a million Americans having their phone calls recorded incidentally. It's not just a no big deal to have your phone call recorded," he said. "Particularly if someone in the intelligence community uses the media to destroy you. As an American citizen, I'm horrified that his private conversation was leaked."
[brid video="138602″ player="2077″ title="Rand Paul Several Sources Say Obama Spied on Me Political Candidates"]
Sen. Lindsey Graham, R-S.C., the chairman of the subcommittee, had requested Rice participate in the hearing on Russia meddling in the U.S. election Monday, but she refused. James R. Clapper, the former Director of National Intelligence, did appear and stood by his previous assessment that there is no evidence of collusion between President Trump and Russia during the 2016 presidential election.
Sen. Paul had also called on Rice to testify to the dozens of requests she made to "unmask" the names of Trump's transition officials caught up in surveillance. The intelligence reports in which Trump transition members were "unmasked" by Rice involve personal details unrelated to national security, PPD confirmed and reported in early March.
The content of the "highly detailed" reports are significant as congressional investigators probe whether the Obama administration used the cover of the legitimate surveillance to spy on the incoming administration. Circa News recently reported that members of Congress and their staffs have also been unmasked in NSA intelligence reports as frequently as once a month since President Obama loosened privacy protections back in 2011.
"I think it's especially egregious if it's happening to another branch of government, that one branch of government is spying on the other branch of government and you don't really have checks and balances," Sen. Paul said. "I can't for the life of me think of any reason why I would be part of an investigation. And it also goes further to prove that maybe we have an intelligence community run amok if they're looking at political figures, because I had nothing to do with any of the other things."
An exclusive Circa report earlier last week revealed that DNI data show the Obama administration conducted more than 35,000 searches on NSA intercepts seeking information about Americans during the 2016 election cycle. Data from the DNI shows these requests increased more than 300% during the election, indicating intelligence officials were either dealing with an increased threat level or intelligence was being collected against political opponents.
[brid video="138610″ player="2077″ title="Circa News Reporters on Potential Spying on Political Opponents By Obama Administration"]