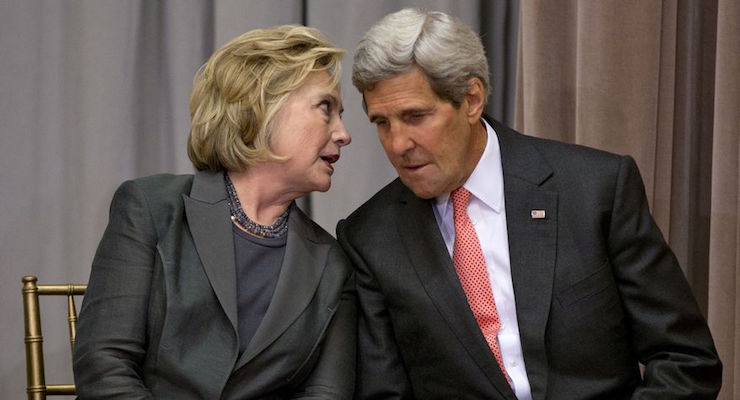 U.S. officials at the Pentagon confirmed Iran-backed Houthi rebels fired two missiles at a US Navy destroyer off the coast of Yemen in the Red Sea on Sunday. The Shiite Houthi rebels, whose official slogan is "Death to Israel. Death to America," seized control of the capital in February 2015, and forced the resignation of U.S.- and Saudi-backed former President Abed Rabbo Mansour Hadi.
Officials said the American ship was conducting routine operations in international waters when the missiles were fired, but didn't provide an exact location. However, neither missile reached the American warship, which is outfitted with missile defense capabilities, but the ship was indeed targeted.
"We assess the missiles were launched from Houthi-controlled territory in Yemen," Pentagon spokesman Capt Jeff Davis said. "The United States remains committed to ensuring freedom of navigation everywhere in the world, and we will continue to take all necessary steps to ensure the safety of our ships and our servicemembers."
As People's Pundit Daily exclusively and correctly reported in 2015, President Barack Obama and top State Department officials never believed they would have to evacuate the U.S. Embassy in Yemen. In fact, sources at the State Department told PPD that Obama administration officials believed they had successfully negotiated a deal with the Houthi rebels through Iran to keep the U.S. Embassy open in Sanaa.
It was a stunningly embarrassing development the White House struggled to explain, which came less than one year after President Obama cited the Arab world's poorest country as the model for how he and his administration plan "to degrade and ultimately destroy" the Islamic State (ISIS). They've largely failed to deal with or repel Iranian aggression in the region ever since, despite agreeing to the one-sided nuclear deal.
Last week, U.S. warships were sent to Yemen's coast after a United Arab Emirates ship was recently targeted by the Houthis. That ship used to be owned by a U.S. company, but was contracted to UAE at the time.