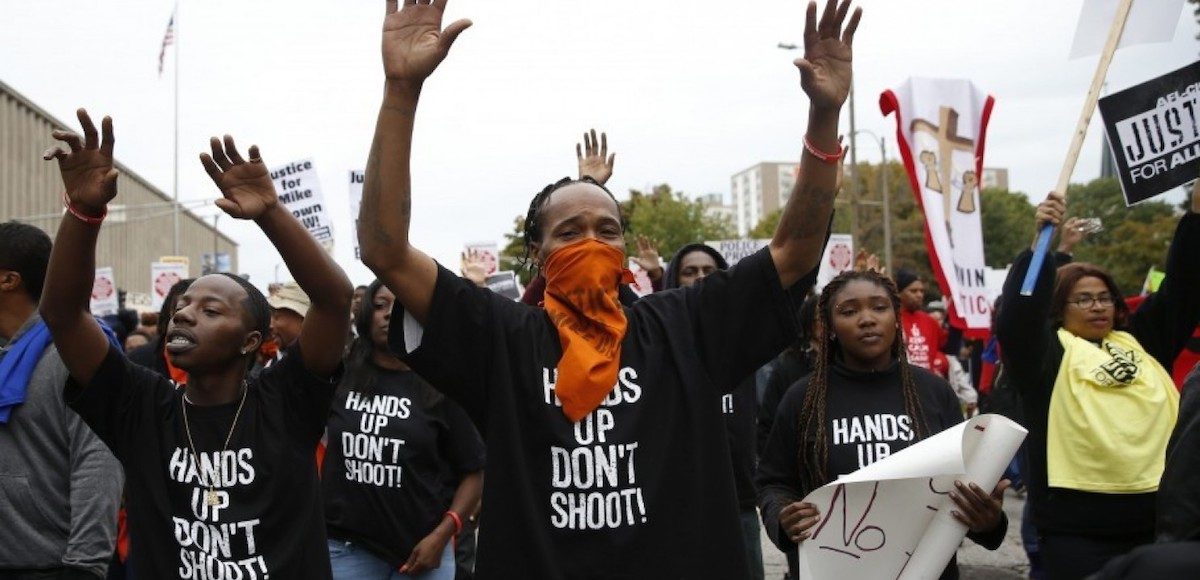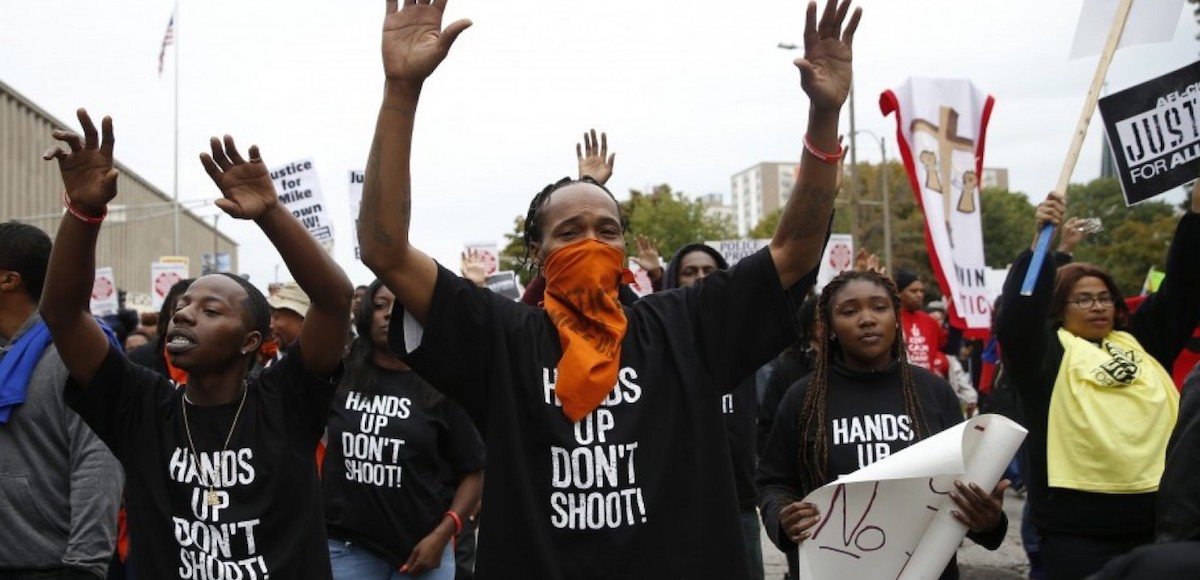 A newly-obtained report by the Federal Bureau of Investigation (FBI) finds it's "very likely" the false narrative started by Black Identity Extremist (BIE) in Ferguson "spurred" an increase in cop killings. The report, which was first obtained by Foreign Policy, identifies Black Identity Extremist (BIE) as a new domestic terror threat.
"The FBI assesses it is very likely a Black Identity Extremist (BIE) perceptions of police brutality against African Americans spurred an increase in premeditated, retaliatory lethal violence against law enforcement and will very likely serve as justification for such violence," the report states. "The FBI assess it is very likely this increase began following the 9 August 2014 shooting of Michael Brown in Ferguson, Missouri, and the subsequent Grand Jury November 2014 declination to indict the police officers involved."
Big Media not only pushed the "Hands Up, Don't Shoot" lie that arose from the shooting of 18 year-old Michael Brown but also gave it legitimacy. It never happened.
A 12-person grand jury in Ferguson — which was comprised of nine whites and three blacks — decided not to indict Officer Darren Wilson for the shooting. As a result of the decision, Ferguson was nearly burned to the ground during riots and law enforcement around the country was besieged by targeted attacks.
Witness testimony and forensic evidence disproved the "Hands Up, Don't Shoot" account. It was also debunked by the Justice Department (DOJ), which at the time was run by Eric Holder under Barack Obama.
But it didn't stop liberal mediates like Lawrence O'Donnell from continuing to perpetuate ignorance. On December 1, 2014, several players on the St. Louis Rams came out of the tunnel with their arms raised in a show of support for the Ferguson riots.
Only a few weeks later in December, two New York Police Department officers were shot and killed "execution style" as they sat inside a patrol car for "revenge." Another man opened fire on police detectives in Ferguson on the day marking the one year anniversary of Brown's shooting.
In June 2016, Micah Johnson, a 25 year-old black supremacist with ties to the New Black Panther Party, gunned down 5 police officers outside Dallas Police headquarters. Gavin Long, a 29 year-old man who "targeted and assassinated" three police officers in Baton Rouge, Louisiana only a month later in July, referred to himself as a member of a black separatist group known as the Washitaw Nation.
The list goes on and on.
Dr. Heather Mac Donald, a Thomas W. Smith Fellow at the Manhattan Institute, has popularized this phenomena by dubbing it the Ferguson Effect. Republicans and others have argued it was just common sense to conclude the anti-police rhetoric by some political leaders and activist groups were to blame.
But the latest violent crime data released by the FBI last week back it up.
The violent crime rate saw the largest single-year increases in 25 years, or since 1991, during the final 2 years of the Obama Administration. The former president also legitimized BIE groups by inviting them to the White House on numerous occasions. The 2016 report also adjusted and corrected the 2015 violent crime rate to 3.3%, up from the initially reported 3.1%.
"Who is killing these black victims? Not whites, and not the police, but other blacks," Dr. Mac Donald recently pointed out. "Contrary to the Black Lives Matter narrative, the police have much more to fear from black males than black males have to fear from the police."
In 2015, a police officer was 18.5 times more likely to be killed by a black male than an unarmed black male was to be killed by a police officer. Black males have made up 42 percent of all cop-killers over the last decade, though they are only 6 percent of the population. That 18.5 ratio undoubtedly worsened in 2016, in light of the 53 percent increase in gun murders of officers—committed vastly and disproportionately by black males. Among all homicide suspects whose race was known, white killers of blacks numbered only 243.
All the while, Democrats and Big Media legitimized the alleged grievances of BIE groups, which the FBI also found to have ideological motives.
"The FBI assesses it is very likely incidents of alleged police abuse against African Americans since then have continued to feed the resurgence in ideologically motivated, violent criminal activity within the BIE movement," the report adds. "The FBI makes this judgment with the key assumption the recent incidents are ideologically motivated."