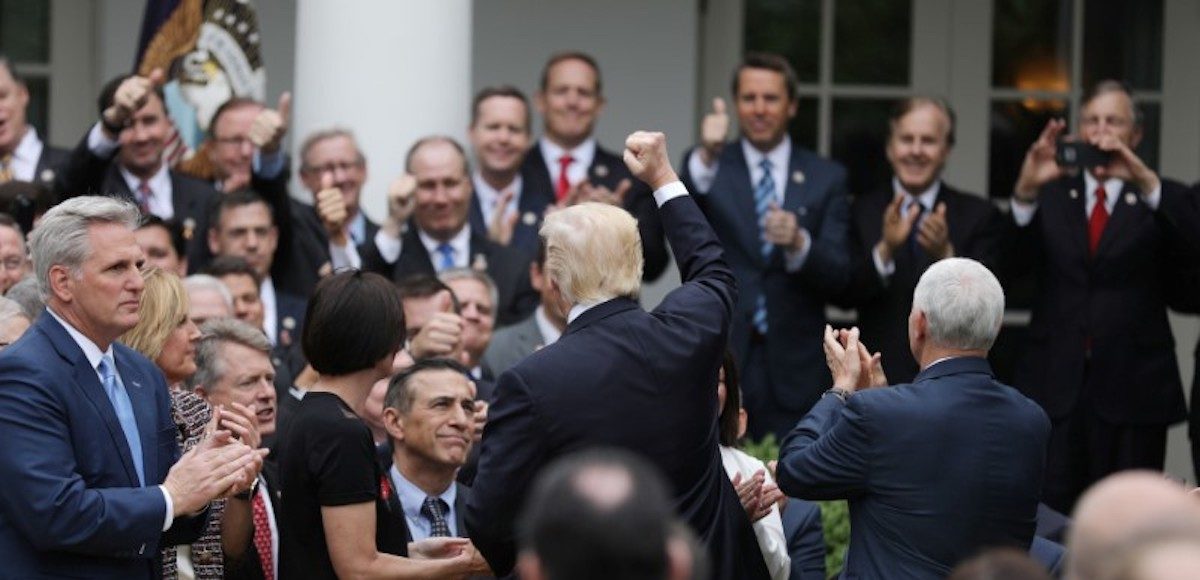 Since it's the last day of the year, let's look back on 2017 and highlight the biggest victories and losses for liberty.
For last year's column, we had an impressive list of overseas victories in 2016, including the United Kingdom's Brexit from the European Union, the vote against basic income in Switzerland, the adoption of constitutional spending caps in Brazil, and even the abolition of the income tax in Antigua and Barbuda.
The only good policies I could find in the United States, by contrast, were food stamp reforms in Maine, Wisconsin, and Kansas.
This year has a depressingly small list of victories. Indeed, the only good thing I had on my initial list was the tax bill. So to make 2017 appear better, I'm turning that victory into three victories.
Now let's look elsewhere in the world for a victory. Once again, there's not much.
Macron's election in France – As I scoured my archives for some good foreign news, the only thing I could find was that a socialist beat a socialist in the French presidential election. But since I have some vague hope that Emanuel Macron will cut red tape and reduce the fiscal burden in France, I'm going to list this as good news. Yes, I'm grading on a curve.
Now let's look at the bad news.
Last year, my list included growing GOP support for a VAT, eroding support for open trade, and the leftward shift of the Democratic Party.
Here are five examples of policy defeats in 2017.
Tomorrow, I'll do a new version of my annual hopes-and-fears column.